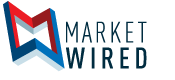 Eric Lefkofsky -- Liz Lefkofsky Support Comer Children's Hospital Shadow Buddies Program
/EINPresswire.com/ -- CHICAGO, IL--(Marketwired - February 23, 2016) - Eric Lefkofsky, Chairman and Co-founder of Groupon, and his wife Liz are proud to support "Shadow Buddies," a medical education and care program at the University of Chicago Medicine Comer Children's Hospital. The hospital's team of specialists help children, teens and their families prepare for surgery and other procedures through individual teaching sessions, many of which include the use of special dolls which make it easier for children to better understand their illness and treatment.
Now in its 25th year, the "Shadow Buddies" program serves girls aged 2-12 and boys aged 2-9 who may struggle to understand their diagnosis or treatment, and was created to provide these children with a 'friend' who is undergoing the same care as they are, providing for an opportunity to relate to their situation. The children and their families are encouraged to express themselves emotionally through their buddy to ask questions, clarify misconceptions, and enhance their coping skills. Liz and Eric Lefkofsky have supported the program through their Lefkofsky Family Foundation, helping to benefit thousands of children each year.
Founded in 2005, Comer Children's Hospital is an extension of The University of Chicago Medicine and is staffed by 170 highly qualified doctors and nurses who specialize in the medical assistance of infants and young adults. As an epicenter for medical training, the hospital also has students, residents, and fellows who play a vital role in the care of ailing children.
About Lefkofsky Family Foundation
The Lefkofsky Family Foundation is a private charitable foundation that was established in 2006 by Liz and Eric Lefkofsky. The purpose of the Lefkofsky Family Foundation is to advance high-impact programs, initiatives and research that enhance the quality of human life in the communities we serve. To achieve this mission, the Foundation strives to: ensure access to quality education; improve fundamental human rights; propel innovative medical research; and expand cultural initiatives. For more information on the Lefkofsky Family Foundation, visit: http://lefkofskyfoundation.com
About Eric Lefkofsky
Eric Lefkofsky is Chairman and Co-founder of Groupon and Managing Director of Lightbank. He is also the Co-founder of InnerWorkings, Echo Global Logistics, Mediaocean, and Uptake. Eric Lefkofsky is a Trustee of Lurie Children's Hospital of Chicago, The Art Institute of Chicago, Steppenwolf Theater, The Museum of Science and Industry and World Business Chicago. He is also an adjunct professor at the University of Chicago. Eric Lefkofsky graduated from the University of Michigan and received his Juris Doctor at University of Michigan Law School. For more information on Eric Lefkofsky, visit: http://www.lefkofsky.com.
Lefkofsky Family Foundation: http://lefkofskyfoundation.com
Eric Lefkofsky -- Lightbank: http://www.lightbank.com/team/eric-lefkofsky
Eric Lefkofsky -- Co-Managing Partner @ Lightbank: https://www.crunchbase.com/person/eric-lefkofsky
Image Available: http://www.marketwire.com/library/MwGo/2016/2/23/11G084241/Images/mw1ac82oh33pai1t1m1otbga1si42-186e22d1b12cb004bf83f03a0c387223.jpg
Rachel Graham
rachel@lffoundation.com