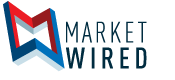 OEM-Grade A/C Leak Detection Kit Designed With the Professional in Mind
/EINPresswire.com/ -- WESTBURY, NY--(Marketwired - February 23, 2016) - Tracer Products manufactures fluorescent leak detection kits that offer many advantages over competitive methods, including ease of use, reliability, accuracy, the ability to find multiple leaks and as a preventive maintenance aid. 
The Tracerline® TP-8656 EZ-Shot™ OEM-Grade A/C Kit provides an effective way to add fluorescent dye to a vehicle's A/C system. Simply add the dye to the system and let it circulate. The dye will escape with the refrigerant and collect at all leak sites. Scan the system with a Tracerline® leak detection flashlight to find the leaks.
The A/C kit features the OPTI-PRO™ Plus, a cordless, rechargeable, true UV (violet light) LED leak detection flashlight with on-board charging. The high-output UV LED produces optimal fluorescent dye response and contrast, ensuring that each and every leak glows brilliantly.
Also included in the leak detection lamp kit is a BigEZ™ R-134a/PAG multi-dose A/C dye cartridge. It is filled with 8 oz (237 ml) of premium quality, OEM-approved fluorescent dye, and can service up to 64 vehicles. The EZ-Shot™ caulking gun-style A/C dye injector assembly with hose and coupler allows mechanics to inject the exact amount of dye needed. An 8 oz spray bottle of dye cleaner, a smart AC charger and fluorescence-enhancing glasses round out the rest of the kit. All components are packed in a rugged carrying case.
Headquartered in Westbury, New York, Tracer Products has been at the forefront of leak detection technology for over 60 years. Tracerline® fluorescent dyes are so effective they have been successfully installed in more than 205 million vehicles to date, and are OEM approved by Acura, Audi, BMW, Honda, Ford, GM and Volkswagen, among others. In addition to fluorescent dyes, the company offers a full line of rugged, top-quality, award-winning leak detection lamps, diagnostic tools and dye injection systems used in automobiles and heavy duty vehicles. Tracer Products is dedicated to upholding high standards in design manufacturing, ensuring customer satisfaction and in continuing to lead the world in leak detection solutions. For additional information, call toll-free 1-800-641-1133. Outside the U.S. and Canada, call 516-333-1254. Website at www.tracerline.com.
Image Available: http://www.marketwire.com/library/MwGo/2016/2/23/11G084129/Images/TP-8655_OPTI-PRO_PLUS_APP_SHOT-adab759fa789b3a382c2c6d35750d3df.jpg
Image Available: http://www.marketwire.com/library/MwGo/2016/2/23/11G084129/Images/TP-8656_Kit-172b6253353ca340a989c39fdd201d86.jpg
Embedded Video Available: http://www.tracerline.com/video
Attachment Available: http://www.marketwire.com/library/MwGo/2016/2/23/11G084129/2016_OEM_Kit_Flyer-3271f301b71c85e3a398bda7df7c4094.pdf
Attachment Available: http://www.marketwire.com/library/MwGo/2016/2/23/11G084129/2016_Tracerline_Auto_Brochure-076a31e5f2128a2091877e4535dd5695.pdf
Contact Information:
info@tracerline.com