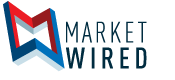 MatrixCare Certified for Electronic Prescribing of Controlled Substances
Leading EHR Increases Efficiencies and Reduces Risk of Medication Errors
/EINPresswire.com/ -- BLOOMINGTON, MN--(Marketwired - February 23, 2016) - MatrixCare®, the largest LTPAC technology provider in the United States, today announced that it has successfully completed Electronic Prescription of Controlled Substances product certification as required by the Federal Drug Enforcement Administration (DEA). This certification will allow providers using MatrixCare to address the workflows required by the New York State Department of Health ePrescribing Mandate that goes into effect March 27, 2016.
John Damgaard, MatrixCare President and CEO, commented, "MatrixCare has been a consistent leader in delivering ePrescribing solutions to LTPAC providers, transmitting more NCPDP compliant prescription messages than all other LTPAC EHR vendors combined. MatrixCare clients and their residents will see increased benefits from our certified ePrescribing solution which reduces the risks associated with medication errors."
This EPCS Certified product is compliant with the DEA IFR 21 CFR Part 1311 (and 1300, 1304, 1306 by reference) and has been certified by Drummond Group Inc., a DEA approved auditor and certification body. This does not represent an endorsement of this product by the Drummond Group Inc. MatrixCare Version 2016 R2, audit completed February 10, 2016.
About MatrixCare
MatrixCare solutions have powered the long-term care continuum for over 30 years. With the recent acquisition of AOD Software, MatrixCare is now the largest U.S. LTPAC technology provider and the first to offer a true full spectrum solution. Used in more than 11,000 facility-based care settings and 1,400 home care and home health agencies, MatrixCare's solutions help skilled nursing and senior living providers, continuing care retirement communities, and home health organizations to prosper as we migrate to a fee-for-value healthcare system. Through our common care coordination platform, we are also able to offer the industry's first solution for helping the emerging set of conveners and diversified LTPAC operators to deliver superior care and better outcomes across the full spectrum of care. Visit www.matrixcare.com for more information. 
MatrixCare is a registered trademark of MatrixCare.
Media Contact:

Kim Ross
Senior Director of Marketing
MatrixCare
952-995-9904