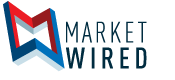 Effectve 8-12Hz(R) Neural Gum Turns to Content Creators at Geek Street Society
Dietary Supplement, Neural Gum Now Partnering With the Kings of Geek
/EINPresswire.com/ -- LAS VEGAS, NV--(Marketwired - February 23, 2016) - Effectve®, a subsidiary company of Baseline Nutritionals®, announced its dietary supplement, 8-12 Hz® neural chewing gum, is now in an advertising and content sponsorship with Geek Street Society, Inc. 
Founded by recording artist and radio host Pressley Farrell in 2012, Geek Street Society, Inc. (GSS) is a dedicated "Geek" media service and advertising corporation focusing on live events, print, radio, social media, website and music. The current reach of GSS collectively is over a million followers with geek topics ranging from comic books, movies, sports and video games. GSS is based on celebrating our differences through our similarities and uniting people of all walks of life through their "Geeky" passions. 
"I love to game and always like to make my gaming experience better," said Sammy Chayne Jr., CEO of GSS. "I'm a decent player who plays Call of Duty and WWE 2K online and I must say that after using 8-12 I felt a lot more focused and attentive. I won more games and my k/d ratio increased. I began to start chewing it just in my regular day and definitely am a believer!"
This content sponsorship with GSS will consist of live events, radio, social media, website and print executions to help followers understand how the bioactives in 8-12 get them into a state of focused relaxation. A state that induces the same brain waves -- alpha waves -- that are associated with a deep relaxed feeling that maximizes productivity.
There are no caffeine or stimulants in Effectve®, and, as a result, no crash. The key ingredients are L-theanine and Ashwagandha. L-theanine is used for its ability to create a sense of deep relaxation and mental alertness. Ashwagandha is renowned as a stress reducer, mind-booster, and performance enhancer. Ingredients in the gum are designed to get chewers "in the zone."
For more information about Effectve® and its neural gum, visit its website at www.effectve.com.
For more information about GSS. visit its website at www.geekstreetsociety.com
Please direct inquiries to:
Alex Press
321-614-4293
apress@inhealthmedia.com