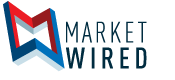 BRK Inc (BRKK) Executes Trademark and Licensing Agreement With Bas Rutten LLC for Its Patented "O2Trainer" Respiratory Training Device
/EINPresswire.com/ -- LAS VEGAS, NV -- (Marketwired) -- 02/23/16 -- BRK Inc. (OTC: BRKK) is pleased to announce that it has executed a master license and trademark agreement with Bas Rutten LLC. Under the terms of the agreement, BRK Inc will license all patents and trademarks, that will include manufacturing and distribution rights, for a period of ten (10) years for the revolutionary Bas Rutten "O2 trainer" respiratory training device. Further to the agreement, BRK will have right of first refusal on past, present and future trademarks and/or patents across a diverse portfolio of current and potential products. BRK Inc will broaden its scope of business by focusing on the brand management of Bas Rutten products.
The initial O2 Trainer product was developed by Bas Rutten based on a passion he developed to treat his asthma. This passion developed into a scientifically validated and tested product that has value for fitness enthusiasts and anyone interested in their overall well-being. Mr. Rutten was the Dutch Muay-Thai Champion, undefeated UFC Heavyweight Champion, and three-time undefeated King of Pancrase. Since his retirement, Bas Rutten has taken his athletic prowess, determination and charisma and transformed himself into an astute businessman, respected broadcaster and actor. Bas Rutten appeared opposite Kevin James and Salma Hayek in the 2012 Columbia Pictures comedy Here Comes The Boom. His previous films have included the hit features Zookeeper and Paul Blart: Mall Cop, and can now be seen in Paul Blart: Mall Cop 2.
"We are very excited to have signed this agreement with such a legend in combat sports and a well-respected gentleman such as Bas. We are excited that the O2 Trainer is scientifically validated and holds multiple patents across 18 countries. Bas's personal passion for the product and his celebrity appeal with a cross section of fans, consumers and athletes provides an excellent opportunity to penetrate mainstream consumer opportunities and provide value for BRK shareholders," concluded Brian Keasberry, CEO of BRK Inc.
For more information on the O2 Trainer, please visit www.o2trainer.com
CAUTIONARY STATEMENT REGARDING FORWARD-LOOKING STATEMENTS
The foregoing contains "forward-looking statements" within the meaning of the Private Securities Litigation Reform Act of 1995. We intend for these forward-looking statements to be covered by the safe harbor provisions of the federal securities laws relating to forward-looking statements. These forward-looking statements include statements relating to, or representing management's beliefs about, our future transactions, strategies, operations, events and financial results. Such forward-looking statements often contain words such as "will," "anticipate," "believe," "plan," "estimate," "expect," "intend," "is targeting," "may," "should" and other similar words or expressions. Forward-looking statements are made based upon management's current expectations and beliefs and are not guarantees of future performance. Our actual business, financial condition or results of operations may differ materially from those suggested by forward looking statements as a result of risks and uncertainties which include, among others, those risks and uncertainties described in any of our other filings with the SEC. Certain other factors which may impact our business, financial condition or results of operations or which may cause actual results to differ from such forward-looking statements are discussed or included in our periodic reports filed with the SEC and are available on their website at www.sec.gov. You are urged to carefully consider all such factors. We do not undertake or plan to update or revise forward-looking statements to reflect actual results, changes in plans, assumptions, estimates or projections, or other circumstances occurring after the date of this news release, even if such results, changes or circumstances make it clear that any forward-looking information will not be realized. If we make any future public statements or disclosures which modify or impact any of the forward-looking statements contained in or accompanying this news release, such statements or disclosures will be deemed to modify or supersede such statements in this news release.
Disclaimer: This press release shall not constitute an offer to sell or the solicitation of an offer to buy any securities, and shall not constitute an offer, solicitation or sale in any state or jurisdiction in which such offer, solicitation or sale would be unlawful.
Media contact:
Brian Keasberry
Ph.1 855 702 8275
ceo@blindrepairkit.com