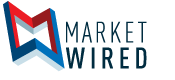 Liberty Tax Service to Report Third Quarter Fiscal 2016 Results on March 4, 2016
/EINPresswire.com/ -- VIRGINIA BEACH, VA -- (Marketwired) -- 02/23/16 -- Liberty Tax, Inc. (NASDAQ: TAX), the parent company of Liberty Tax Service, announced today that it will report its earnings for the third quarter of fiscal 2016 before the market opens on Friday, March 4, 2016. At 8:30 a.m. ET on the same day, the Company will host a conference call to discuss its earnings. To listen to the call, dial 855-611-0856 (domestic) or 518-444-5569 (international), conference ID code 57683085, approximately 10 minutes prior to the start time of the call. The call will also be webcast in a listen-only format. The link to the webcast may be accessed on the Company's investor relations website at www.libertytax.com, under the "About" tab.
A telephonic replay of the call will be available beginning shortly after the call continuing until Friday, March 11, 2016, by dialing 855-859-2056 (domestic) or 404-537-3406 (international). The conference ID code is 57683085. A replay of the webcast will also be available at the site listed above beginning shortly after its conclusion.
About Liberty Tax, Inc.
Founded in 1997 by CEO John T. Hewitt, Liberty Tax, Inc. is the parent company of Liberty Tax Service. Liberty Tax is the fastest-growing tax preparation franchise and has prepared nearly 20 million individual income tax returns in more than 4,300 offices and online. Liberty Tax's online services are available through eSmart Tax, Liberty Online and DIY Tax, and are all backed by the tax professionals at Liberty Tax locations and its nationwide network of approximately 35,000 seasonal tax preparers. Liberty Tax also supports local communities with fundraising endeavors and contributes as a national sponsor for many charitable causes. For a more in-depth look, visit Liberty Tax Service and interact with Liberty Tax on Twitter and Facebook.
CONTACTS:
Investors:
Kathy Donovan
Liberty Tax, Inc.
Vice President, Chief Financial Officer
(757) 493-8855
investorrelations@libtax.com

Media:
Martha O'Gorman
Liberty Tax, Inc.
Chief Marketing Officer
(757) 301-8022
martha@libtax.com