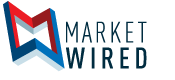 Unique Properties Team Rejoins Colliers International
Team specializing in marketing and sale of unique real estate assets and its clients to benefit from Colliers' platform, including leading marketing and market intelligence capabilities
/EINPresswire.com/ -- VANCOUVER, BRITISH COLUMBIA -- (Marketwired) -- 02/23/16 -- Colliers International (NASDAQ: CIGI) (TSX: CIG), a global leader in commercial real estate services, is pleased to announce that the Unique Properties Practice Group has rejoined the firm. Consisting of Mark Lester, Alan Johnson and Andrea Thievin, the team specializes in the marketing and sale of real estate assets such as resorts; private islands; waterfront and coastal estates; ranches; agricultural portfolios; golf courses; ski resorts; marinas; comprehensive development properties; and forestry, rural and corporate resource properties.
Lester, founder of Unique Properties, and Johnson started working in partnership in 1997. The Unique Properties Practice Group was formalized in 1998. The team left Colliers in 2011 to pursue alternative approaches to their business. In January 2013, Thieven joined the team as a licensed assistant.
"The Unique Properties team elected to rejoin a company that consistently delivers in areas crucial to the success of the distinct properties we handle," said Lester. "Colliers' global presence will give our properties unparalleled coverage to reach our most viable targets, while its high-calibre market intelligence and marketing capabilities will help ensure our clients make the best-informed decisions and achieve broad distribution and maximum value for their assets."
"We are delighted to have Mark, Alan and Andrea back at Colliers," said Kirk Kuester, Executive Managing Director of Colliers International in Vancouver. "The opportunity around this specialty practice is bigger and broader than ever, thanks to liquidity in global capital markets; the currency advantage of foreign investors; British Columbia's - and Canada's -high visibility in the global commercial real estate marketplace; and the increasing appeal of unique real estate assets to affluent and sophisticated international investors. Colliers is in prime position to grow this type of business as we continue to enhance our technological, market intelligence and property marketing capabilities. With the Unique Properties team's expertise and Colliers' robust platform, we plan to expand the reach of this specialized group nationally and globally."
The Unique Properties team will be based in Colliers International's Vancouver, BC office.
About Colliers International Group Inc.
Colliers International Group Inc. (NASDAQ: CIGI) (TSX: CIG) is a global leader in commercial real estate services with more than 16,300 professionals operating from 502 offices in 67 countries. With an enterprising culture and significant insider ownership, Colliers professionals provide a full range of services to real estate occupiers, owners and investors worldwide. Services include brokerage, global corporate solutions, investment sales and capital markets, project management and workplace solutions, property and asset management, consulting, valuation and appraisal services, and customized research and thought leadership. Colliers International has been ranked among the top 100 outsourcing firms by the International Association of Outsourcing Professionals' Global Outsourcing for 10 consecutive years, more than any other real estate services firm.
For the latest news from Colliers International, visit Colliers.com, or follow us on Twitter: @Colliers and LinkedIn. To see the latest news from Colliers International in Canada, follow @collierscanada on Twitter and Colliers International Canada on LinkedIn.
Contacts:
Laura Mitchell
Talk Shop Media
1.855.738.2220
laura[at]talkshopmedia[dot]com