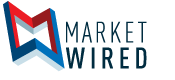 PIMCO Names Jamil Baz as Managing Director and Head of Client Analytics
Will Lead Team Providing Analytics Studies and Customized Solutions to Clients in Areas Including Retirement and Insurance
/EINPresswire.com/ -- NEWPORT BEACH, CA -- (Marketwired) -- 02/23/16 -- PIMCO, a leading global investment management firm, announces that Jamil Baz has re-joined the firm as a Managing Director and Head of Client Analytics. Mr. Baz will be based in Newport Beach and will report to Ravi Mattu, Managing Director, Global Head of Analytics, and Mihir Worah, Managing Director and Chief Investment Officer - Asset Allocation.
Mr. Baz, who has previously worked at PIMCO, will lead the firm's client analytics team, providing customized studies and solutions to PIMCO's clients in areas including asset allocation, risk management and portfolio construction. He will join PIMCO May 2.
"With more than 30 years of experience as an investment professional, Jamil is a key addition to our asset allocation team and will strengthen and complement the asset-allocation expertise we offer clients for their constantly-evolving investment needs. In addition his expertise will benefit our systematic strategies and tail risk hedging offerings," said Mr. Worah.
"Jamil's experience will be critical in leading our global team of researchers and analytics experts in the development of bespoke solutions in asset allocation and risk management. The group creates models and frameworks to manage assets constrained by client-directed objectives, as well as providing analytical support for products in key areas like retirement and insurance," said Mr. Mattu.
While working at PIMCO in 2007 and 2008, Mr. Baz managed global portfolios and was instrumental in building the firm's global multi-asset investment approach. Prior to joining PIMCO, Mr. Baz was a Senior Managing Director and Chief Investment Strategist at Man GLG Partners.
Professional Biography
Jamil Baz: Mr. Baz is a Managing Director and Head of Client of Analytics in the Newport Beach office. Prior to joining PIMCO, he was a Senior Managing Director at Man GLG Partners where he was the co-head of the firm's macro and relative value team. Before that, he managed global portfolios for PIMCO in Europe and held various positions at Goldman Sachs, Deutsche Bank and Lehman Brothers. Mr. Baz also teaches financial economics at University of Oxford and has published extensively on topics such as asset allocation, risk premia, and term structure. He holds a PhD in Business Economics with a concentration in Finance Derivatives Pricing from Harvard University. He also holds a Master's Degree from the Massachusetts Institute of Technology and Masters of Science in Economics from the London School of Economics.
About PIMCO
PIMCO is a leading global investment management firm, with 13 offices in 12 countries throughout North America, Europe and Asia. Founded in 1971, PIMCO offers a wide range of innovative solutions to help millions of investors worldwide meet their needs. Our goal is to provide attractive returns while maintaining a strong culture of risk management and long-term discipline. PIMCO is owned by Allianz S.E., a leading global diversified financial services provider.
Except for the historical information and discussions contained herein, statements contained in this news release constitute forward-looking statements within the meaning of the Private Securities Litigation Reform Act of 1995. These statements may involve a number of risks, uncertainties and other factors that could cause actual results to differ materially, including the performance of financial markets, the investment performance of PIMCO's sponsored investment products and separately managed accounts, general economic conditions, future acquisitions, competitive conditions and government regulations, including changes in tax laws. Readers should carefully consider such factors. Further, such forward-looking statements speak only on the date at which such statements are made. PIMCO undertakes no obligation to update any forward-looking statements to reflect events or circumstances after the date of such statements.
Contact:
Michael Reid
PIMCO - Media Relations
Ph. 212-739-3253
Email: Michael.Reid@pimco.com