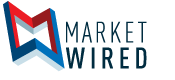 REMINDER: MEDIA ALERT: EDA Consortium to Host Jim Hogan in Conversation With Atrenta Founder Ajoy Bose During DVCon
Will Explore How Atrenta Crossed the Chasm, Moving From Technology to Valuable Enterprise Acquired by Synopsys
/EINPresswire.com/ -- SAN JOSE, CA -- (Marketwired) -- 02/23/16 --

WHO: The EDA Consortium (EDAC), provider of services, market awareness and a common voice for electronic design automation (EDA) and intellectual property (IP) suppliers to the global semiconductor industry, and its Emerging Companies Committee
WHAT: Will host the popular "Crossing the Chasm: From Technology to Valuable Enterprise," featuring Jim Hogan in conversation with Dr. Ajoy Bose, former chairman, president and chief executive officer of Atrenta Inc. (now Synopsys) during DVCon
WHEN: Tuesday, March 1. A networking session with light refreshments will be held from 6-7 p.m. The discussion will begin at 7 p.m.
WHERE: DoubleTree Hotel, 2050 Gateway Place, San Jose, Calif.
The evening will offer a look at how small EDA and IP companies successfully cross the chasm. It is open free of charge to all EDAC member companies and DVCon attendees. Non-EDAC members are invited to attend for a fee of $40. Registration information can be found at: http://conta.cc/1PJeGjE
Jim Hogan, a well-known and respected semiconductor design and manufacturing industry executive, has more than 40 years' experience working in the semiconductor design and manufacturing industry. He has served as a senior executive and board director in EDA, IP, semiconductor equipment, material science and information technology (IT) companies.
Dr. Bose founded Atrenta, Inc. in 2001. He began his career at AT&T Bell Laboratories in Murray Hill, N.J. and spent 12 years in a series of increasingly responsible positions ending as department head, Integrated Circuit Design Automation Department. From AT&T, he moved to Cadence Design Systems where he served as vice president of Engineering. In this role, he managed and led the team that pioneered the Verilog simulation products. Prior to establishing Atrenta, Dr. Bose was founder and president of Software & Technologies, Inc. and Interra, Inc. He received a Bachelor of Science degree in Electrical Engineering from the Indian Institute of Technology in Kanpur, India, which awarded him the Distinguished Alumni award. He earned a Master of Science degree and a PhD in Electrical and Computer Engineering from the University of Texas at Austin.
To learn more about EDAC, visit: www.edac.org
About the EDA Consortium
The Electronic Design Automation Consortium (EDAC) is the international association representing companies that develop and provide software tools, services, intellectual property and hardware that make it possible for hardware and software engineers to create the world's electronic products. EDAC's member companies deliver the critical technology and solutions needed to design and verify the semiconductors and associated software, packaging and interconnect technologies that enable the manufacturing of these products. Our member companies impact every conceivable segment of the electronics market, from communications, computers, networking, space technology, medical and industrial equipment to consumer electronics and the emerging IoT (Internet of Things) markets. For more information about the EDA Consortium, visit www.edac.org
All trademarks and registered trademarks are the property of their respective owners.
For more information, contact:
Nanette Collins
Public Relations for the EDA Consortium
(617) 437-1822
Email Contact