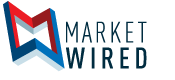 SolidFire Named All-Flash Systems Product of the Year by Storage Magazine/SearchStorage.com
High-Capacity SF9605 Node Recognized as Gold Winner in Competitive All-Flash Systems Category
/EINPresswire.com/ -- BOULDER, CO--(Marketwired - February 23, 2016) -  SolidFire, the leader in all-flash storage systems built for the Next Generation Data Center, now part of NetApp, Inc. (NASDAQ: NTAP), today announced its SF9605 storage node has been named a gold winner in Storage Magazine/SearchStorage.com's 2015 Products of the Year awards in the Storage Systems: All-Flash Systems category. The annual competition, now in its 14th year, recognizes the year's best data storage products that have been introduced or undergone a significant upgrade within the past year. The SolidFire SF9605 scored highest among finalists for innovation, receiving high praise for ease of use and functionality.
The most recent addition to its SF Series product line, the SF9605 continues SolidFire's track record of driving down the cost of all-flash arrays by providing the highest density and lowest cost in the SolidFire portfolio. It is purpose-built for enterprises that require scale-out capacity and predictable performance to meet escalating demands for flexible and efficient IT service, delivery and consumption. Delivering 34.5TB effective capacity and 50,000 predictable IOPS, the SF9605 balances capacity, cost and performance to meet the most complex use cases at scale.
Powered by SolidFire's eighth-generation Element Operating System, the SF9605 offers the industry's most comprehensive enterprise feature set for consolidating mixed-workloads onto an agile, automated infrastructure. Key functionality includes Guaranteed Quality of Service (QoS), in-line data reduction and complete system automation, all in a format that meets the needs of customers where scale-out capacity is a primary requirement. SolidFire's scale-out architecture gives enterprises the ability to incrementally add performance and capacity resources as business needs dictate. In addition, its volume-level Quality-of-Service (QoS) controls enable enterprises to guarantee performance to thousands of applications from a single, shared infrastructure.
"In order to quickly respond to the ever-changing business needs of the cloud era, enterprises must be able to rely on their all-flash storage for more than just its speed," said Dave Wright, vice president and GM, SolidFire. "This award reinforces that SolidFire has the right solution to help enterprises accelerate their transition to the Next Generation Data Center as the conversation shifts from all-flash array to the all-flash data center."
The SF9605 is currently available for order through SolidFire and its global partner network. To learn how to put SolidFire's scale-out all-flash storage platform to work in your data center, visit www.solidfire.com.
About the Storage magazine/SearchStorage.com Products of the Year
Storage magazine and SearchStorage.com invited data storage product companies to nominate new or enhanced products for the 2015 Products of the Year awards. For previously available products, the upgrade must have incorporated significant new features. Products could be entered in six categories: backup and disaster recovery software and services, backup hardware, storage management tools, storage system software, storage systems: all-flash systems and storage systems: disk and hybrid systems. Products were judged by a panel of users, analysts, consultants, and Storage magazine and SearchStorage.com editors. Products were rated based on innovation, performance, ease of integration into environment, ease of use and manageability, functionality and value.
About TechTarget's Storage Media
TechTarget's SearchStorage.com is the number-one online destination for IT professionals charged with purchasing, implementing, and managing storage systems at the core of large- and medium-sized businesses. More than 600,000 storage-focused IT executives, managers, and staff rely on SearchStorage.com for the information they need to do their jobs. SearchStorage.com content includes original editorial features, news, expert storage advice, Webcasts, and white papers. TechTarget's Storage magazine is the only monthly resource that provides information technology (IT) executives, managers, and staff with in-depth analysis and forward-looking guidance on managing, storing, networking, and safeguarding the data at the core of large organizations. More information can be found at www.SearchStorage.com
About SolidFire
SolidFire is the market leader in all-flash storage systems built for the Next Generation Data Center. Leveraging SolidFire's all-flash architecture, with volume-level Quality of Service (QoS) controls, customers now can guarantee storage performance to thousands of applications within a shared infrastructure. Coupling this functionality with in-line data reduction techniques and system-wide automation results in substantial capital and operating cost savings relative to traditional disk and basic all-flash storage systems.
About NetApp
Leading organizations worldwide count on NetApp for software, systems and services to manage and store their data. Customers value our teamwork, expertise and passion for helping them succeed now and into the future. To learn more, visit www.netapp.com.
NetApp and the NetApp logo are trademarks of NetApp, Inc. All other marks are the property of their respective owners. Use of the word "partner" or "partnership" does not imply a legal partnership between NetApp and any other company.
Image Available: http://www.marketwire.com/library/MwGo/2016/2/23/11G084108/Images/POY_GOLD_(1)-b34db51ff939ace59dc5b1182f3569dc.JPG
Media Contact:
Julia Fedorova
SolidFire, Now Part of NetApp
Julia.fedorova@netapp.com