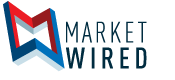 Cherwell Service Management(TM) Now Available in Microsoft Azure Marketplace
/EINPresswire.com/ -- COLORADO SPRINGS, CO--(Marketwired - February 23, 2016) -  Cherwell Software™ announced today the availability of its Cherwell Service Management™ platform in the Microsoft Azure Marketplace, an online store providing applications and services for use on Microsoft Azure. Organizations choosing to deploy the Cherwell Service Management platform on Azure benefit from the global footprint of Azure, along with its enterprise-grade performance, enhanced security, scalability, and compliance.
Tweet this: Cherwell Service Management is now available in the Azure Marketplace #AzureApps
"The Cherwell Service Management platform is a modern ITSM solution that enables IT teams unlimited customization, configuration, and extensibility," said Craig Harper, Cherwell President. "We are proud to offer Cherwell Service Management via the Azure Marketplace as yet another choice for IT teams to access this intuitive ITSM solution."
The Cherwell Service Management platform is a highly regarded IT Service Management (ITSM) solution that also enables IT teams to extend and automate business processes beyond IT. The Cherwell Service Management platform is the ITSM solution of choice for the Microsoft platform and Azure, with integrations for System Center Operations Manager and Configuration Manager, Lync, Outlook, Windows PowerShell, Dynamics, and more. By bridging the gap between on-premises and cloud solutions, Cherwell Service Management helps customers more easily take advantage of hybrid cloud solutions, along with the rich services available through Azure.
"IT Service Management is often at the core of IT operations. Cherwell offers an enterprise-class ITSM solution that takes advantage of the global scale of Microsoft Azure and integrates effectively with IT Operations Management solutions from Microsoft," said Michael Leworthy, Director, Enterprise Cloud, Microsoft.
Connect with Cherwell
Facebook
LinkedIn
Twitter (@Cherwell)
Google+
Cherwell Blog
CEO Blog
YouTube
About Cherwell Software 
Cherwell Software is the developer of Cherwell Service Management™, an award-winning business technology and IT service management (ITSM) platform recognized by leading industry analysts worldwide. The Express Software Manager® solution is Cherwell's award-winning IT asset management software. Cherwell customers are part of a fast-growing, caring community using Cherwell Software to implement both ITSM solutions and business technology that goes beyond ITSM. Cherwell Software has the deepest expertise in the service management industry, including a global network of expert partners currently serving customers in more than 40 countries. Corporate headquarters are in Colorado, USA, with global offices in the United Kingdom, Germany and Australia.
Media Contact
Christy Vojvodich 
Phone: +1 (719) 822-4345
Email: media@cherwell.com
Website: www.cherwell.com