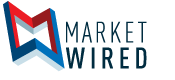 New Members Advance Linux and Connected Car Technology
Automotive Grade Linux Adds Four New Members
/EINPresswire.com/ -- SAN FRANCISCO, CA--(Marketwired - February 23, 2016) -   Automotive Grade Linux (AGL), an open source project developing a common, Linux-based software stack for the connected car, today announced Collabora, HI Corporation, MediaTek and Witz Corporation are joining the project. These new AGL members are helping to advance open collaboration and automotive software development for the cars of the future.
"AGL is experiencing great momentum and awareness coming out of CES, which has been a real boost for the project," said Dan Cauchy, general manager of Automotive, The Linux Foundation. "A range of companies, including many of the world's largest auto OEMs, see value in leveraging open source to deliver rapid innovation in the auto industry."
AGL is also hosting its bi-annual all-member meeting today in Tokyo, Japan, at the Panasonic Center. With a growing member base, AGL participants from the automotive, communications and semiconductor industries, as well as individual developers, are meeting to collaborate on the development and roadmap for AGL Unified Code Base.
About the newest members:
Collabora Ltd. is a global software consultancy specializing in delivering the benefits of open source to the commercial world. Collabora combines over ten years of open source software expertise with hard-won experience from working in numerous industries. Collabora is engaged with key actors in the automotive market, helping them effectively take open source technologies from the community to real-world consumers, re-using existing components to reduce time to market and focus on product differentiation.
"As a long time member of The Linux Foundation, now host to new projects such as Automotive Grade Linux, we look forward to further our involvements with the foundation and its members," said Guy Lunardi, VP of Business Development at Collabora. "We're joining AGL so that we can participate directly in upstream development of open source, specifically in the connected car space and do what we can to advance the project's success and its potential adoption by our customers."
HI CORPORATION, as a member of the Artspark group, is committed to "Digital Monozukuri (making things with strong craftsmanship spirit)," as well as to contributing to deliver products and services that can enrich people's mind and heart. Through studying and researching human interface design for digital products to enrich the lives of people, they have been focusing on the IP (Intellectual Property) that HI CORPORATION has to offer.
"We are strongly committed to supporting open source as much as possible in the motor vehicle space," said Tomonobu Aoyama, president of HI Corporation. "By participating in AGL, we believe we'll ultimately be able to enhance the products and services we deliver to our customers."
MediaTek Inc. is a pioneering fabless semiconductor company and a market leader in cutting-edge systems-on-chip (SoC) for mobile devices, wireless networking, smart TV and IoT. MediaTek's tightly-integrated, innovative chip designs help manufacturers optimize supply chains, reduce the development time of new products, and extend a competitive edge in crowded markets. By building technologies that help connect individuals to the world around them, MediaTek is enabling people to expand their horizons and more easily achieve their goals.
"MediaTek sees great opportunity for chipset technology in infotainment systems," said JC Hsu, MediaTek's corporate vice president and general manager of IoT Business Unit. "By working with AGL we believe connected car innovation will evolve much faster and have a much broader industry impact."
WITZ Corporation is an embedded system integrator founded in 1997 and based in Nagoya City, Japan. The company has expertise ranging in Functional Safety, Realtime Operating System, Model Based Development and Embedded System Security.
"We have great hopes of achieving IVI technology success through a partnership with Automotive Grade Linux," said Hiroyuki Hattori, Chief Executive Officer of WITZ Corporation. "We believe that we can provide key engineering methods for AGL. WITZ looks forward to collaborating with AGL."
About Automotive Grade Linux (AGL)
Automotive Grade Linux is an open source project that aims to accelerate the development and adoption of a fully open software stack for the connected car. Leveraging the power and strength of Linux at its core, AGL is uniting automakers and technology companies to develop a common platform that offers OEMs complete control of the user experience so the industry can rapidly innovate where it counts. The AGL platform is available to all, and anyone can participate in its development. Learn more: http://automotivelinux.org/.
About The Linux Foundation
The Linux Foundation is a nonprofit consortium dedicated to fostering the growth of Linux and collaborative software development. Founded in 2000, the organization sponsors the work of Linux creator Linus Torvalds and promotes, protects and advances the Linux operating system and collaborative software development by marshaling the resources of its members and the open source community. The Linux Foundation provides a neutral forum for collaboration and education by hosting Collaborative Projects, Linux conferences including LinuxCon, and generating original research and content that advances the understanding of Linux and collaborative software development. More information can be found at www.linuxfoundation.org.
Additional Resources
Media Inquiries
Kristi Tan
The Linux Foundation
pr@linuxfoundation.org