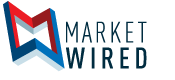 NoteVault and Cat(R) Phones Partner to Equip Mobile Workforce With Productivity Enhancing Tools
Free NoteVault for Four Months With Every Purchase of a Cat(R) Smartphone
/EINPresswire.com/ -- SAN DIEGO, CA--(Marketwired - February 23, 2016) - NoteVault, a leading provider of mobile reporting solutions have teamed up with Cat phones to serve the growing segment of the mobile workforce who are looking to increase their productivity by combining rugged smartphones and mobile technology. Launching their Smart Tools for Smart People campaign, all purchases of Cat smartphones from catphones.com will qualify for four months of a NoteVault Premium account, worth $396, totally free of charge for a limited time only.
"When facing the day to day challenges of working on a construction site we refuse to believe that being rugged means you have to make a compromise. Cat smartphones bring together powerful performance with industry leading tough credentials," said Peter Stephens, CEO of Bullitt Group, the global licensee of phones and accessories for Caterpillar Inc. "By offering an industry-dedicated app store, including on-site reporting apps like NoteVault, we ensure that our customers are fully equipped when on site with the tools needed to get the job done."
CCS Insight forecast that in 2016 18.4 million rugged smartphones will be shipped worldwide. These devices are similar in design and user experience to the consumer-grade smartphone, but offer enterprise-grade levels of ruggedness and additional features for those working in demanding environments, e.g. improved daylight readability and the ability to use the device whilst wearing gloves.
Ken May, Chief Commercial Officer for NoteVault explains, "The NoteVault platform is used by many of the world's top construction and engineering firms. Much of their workforce operate outdoors where water and dirt impede their ability to use their mobile device and NoteVault apps. Having a rugged Cat smartphone running NoteVault will enable them to keep delivering daily reports. We're excited to team up with Cat phones to offer our customers a smartphone designed for the environment where they work."
Through the Smart Tools for Smart People campaign, Cat phones will provide a voucher for four free months of a NoteVault Premium account, for more information visit www.notevault.com/cat.
The NoteVault Premium Account includes:
NoteVault Daily Reporting Platform
Notes! app for Android or iOS
Activities crew app for Android or iOS
Unlimited human transcription
Immediate notification of incidents through keyword notification
Collaboration with colleagues
For more information, visit notevault.com or catphones.com.
About NoteVault
NoteVault provides innovative voice-to-text-based mobile reporting solutions for the engineering and construction industries. NoteVault enables superintendents to quickly and easily report project activity from the field using nothing but their voice and their mobile phone. This information is transcribed and made available through email or a web-based interface. NoteVault saves contractors time and money, while protecting against potential lawsuits. For more information, please visit notevault.com.
About Cat devices and accessories:
The Cat brand stands for trust, durability, reliability and quality. The Cat DNA is found in every Cat mobile phone and accessory offered by Bullitt Mobile Ltd. and provides boundless experience with robust mobility. A new product was created for wireless communication that meets the great variety of needs of a demanding life. To find out more about what Cat phones and accessories are made of visit http://www.catphones.com
NoteVault and the stylized logo are registered in the U.S. Patent & Trademark Office. All other product or service names are the property of their respective owners. © 2016 NoteVault, Inc. All rights reserved.
www.cat.com / www.caterpillar.com 
© 2016 Caterpillar. All Rights Reserved. CAT, CATERPILLAR, BUILT FOR IT, their respective logos, "Caterpillar Yellow," the "Power Edge" trade dress as well as corporate and product identity used herein, are trademarks of Caterpillar and may not be used without permission. Bullitt Mobile Ltd, a licensee of Caterpillar Inc.
Contact:
Rebecca Janzon
Vice President of Marketing and Communications
NoteVault 
(858) 353-9977 or (858) 260-2931
rebecca.janzon@notevault.com

Blanc & Otus for Bullitt Group 
Jennifer Smith 
(415) 856-5152
Jennifer.Smith@blancandotus.com