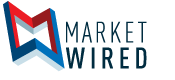 IQN Continues Expansion of Ecosystem With Bullhorn Alliance
Partnership With Bullhorn Enables IQN Clients to Streamline Hiring Processes, Fill Positions Faster, and Win War for Talent
/EINPresswire.com/ -- DENVER, CO --(Marketwired - February 23, 2016) - IQN, the leading, independent provider of non-employee workforce management solutions, has formed a strategic alliance with Bullhorn that helps IQN customers accelerate the process of collaborating with staffing firms and other talent sources to fill critical positions and hire in-demand workers. This new alliance is the latest in a series of important partnerships IQN has formed with technology and solution partners that build on its powerful software platform, providing customers more ways to manage their total workforce and win the war for talent.
"Bullhorn's technology enables companies to find and engage sources of talent more effectively, helping them grow their businesses and delight customers," said Kevin Poll, Vice President of Strategic Alliances at IQN. "What every IQN customer should know is that Bullhorn's CRM technology plays a major role in streamlining the processes that help identify, assess and hire workers -- dramatically speeding up the process of filling positions with the right people."
As part of IQN's ecosystem, Bullhorn's cloud-based software creates an innovative technology link between companies seeking in-demand workers and the staffing firms and other talent sources that have access to hard-to-find workers. Bullhorn has long been the most popular CRM system for staffing firms, which use Bullhorn's platform to manage all of their relationships with workers -- using the software to track worker skills and availability, match those workers with opportunities, and then manage the recruitment workflow.
"We're excited that IQN is the first VMS technology provider to officially recognize the transformative value that Bullhorn's VMS Access software delivers to MSP and staffing supplier customers," said Nina Eigerman, VP of Alliances and Business Development at Bullhorn. "The collaboration between our two companies will ensure continuity and consistency, enabling these firms to increase the speed and accuracy of filling jobs for their enterprise clients, and will better serve our joint customer base."
About IQN
IQN is the leading independent technology provider of Vendor Management System (VMS) software for Global 2000 companies. IQN's products enable enterprises to intelligently manage and optimize complex services procurement and contingent workforce programs. Since 1999, IQN's products have been delivering procurement visibility and predictability, helping corporate leaders around the globe increase profitability, mitigate risk and compete more effectively. For more information, visit www.IQN.com.
About Bullhorn
Bullhorn provides cloud-based CRM solutions for relationship-driven businesses. Its zero-click data capture technology and relationship intelligence gives companies what they need, from insight to action, to win new customers and keep them happy. Today, Bullhorn serves more than 10,000 clients and 350,000 users, and its software solutions are used by some of the world's most prominent business services enterprises to help increase sales and improve the customer experience. Headquartered in Boston, the company has offices in St. Louis, London, and Sydney, with 550 employees globally. The company is founder-led and backed by Vista Equity Partners. To learn more, visit www.bullhorn.com or follow @Bullhorn on Twitter.
For media inquiries, please contact:
Victor Chayet
IQN
vchayet@iqnavigator.com
303-714-9260

Vinda Souza
Bullhorn
vsouza@bullhorn.com
617-951-4319