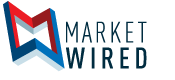 Protingent, Inc. Recognized by Inavero's 2016 Best of Staffing(R) for the Fourth Year in a Row
Clients of Winning Agencies Are Nearly Three Times as Likely to Be Completely Satisfied.
/EINPresswire.com/ -- BELLEVUE, WA -- (Marketwired) -- 02/23/16 -- Protingent, Inc., a leading staffing agency in the Engineering/Technology industry announced today they have won Inavero's Best of Staffing® Client Award for providing superior service to their clients. Presented in partnership with CareerBuilder, Inavero's Best of Staffing Client winners have proven to be industry leaders in service quality based completely on the ratings given to them by their clients. On average, clients of winning agencies are nearly three times as likely to be completely satisfied with the services provided compared to those working with non-winning agencies. This is Protingent's fourth straight year of recognition by Inavero's Best of Staffing.
Focused on helping US companies find the right people for their job openings, Protingent, Inc. received satisfaction scores of 9 or 10 out of 10 from 58 percent of their clients who responded, significantly higher than the industry's average of 27 percent. Award winners make up less than two percent of all staffing agencies in the U.S. and Canada who earned the Best of Staffing Award for service excellence.
At the core of Protingent is the belief that a high level of customer service is driven by a strong internal culture of excellence. This is something we work on every day. We are honored to receive the Inavero Best of Staffing Client Award and recognize that it was possible due to the efforts of every Protingent employee.
"Leaders of growing companies are more committed than ever to staying flexible in this stable yet volatile market, making staffing firms the most viable employment partnership," said Inavero's CEO Eric Gregg. "Finding the best staffing partner with a proven commitment to service excellence can be really tough. BestofStaffing.com is the place to find the winning agencies that place talent with the skills you need in your city or state. We are very proud of the 2016 award winners."
Protingent is an employee owned (ESOP) technical staffing firm specializing in providing IT and engineering professionals for all areas of product design, development and test. We place high-caliber engineers with many of the leading technology companies in the U.S. We were founded in 2001 by an engineer and have always been dedicated to providing the right engineers that possess a high level of skill and knowledge regarding the technologies required to drive our clients' success.
ABOUT PROTINGENT
Protingent® is a top provider of highly-skilled engineering, telecom and IT talent for technology businesses in Washington, Oregon and California. Over the past 12 years, more than 300 companies have engaged Protingent in order to quickly and cost effectively staff technology projects.
ABOUT INAVERO
Inavero administers more staffing agency client and talent satisfaction surveys than any other firm in the world. Inavero's team reports on over 1.2 million satisfaction surveys from staffing agency clients and talent each year, and the company serves as the American Staffing Association's exclusive service quality partner.
ABOUT INAVERO'S BEST OF STAFFING
Inavero's Best of Staffing® Award is the only award in the U.S. and Canada that recognizes staffing agencies that have proven superior service quality based completely on the ratings given to them by their clients and job candidates. Award winners are showcased by city and area of expertise on BestofStaffing.com -- an online resource for hiring professionals and job seekers to find the best staffing agencies to call when they are in need.
Protingent and the company's logo are trademarks of Protingent, Inc. All other trade names and marks are the properties of their respective holders.
Media Contact:
Carol Darling
Communications Director
p. (866) 244-4396
Email Contact