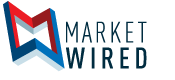 $21.9 Million Lotto 6/49 Ticket Sold in B.C.
/EINPresswire.com/ -- VANCOUVER, BRITISH COLUMBIA -- (Marketwired) -- 02/21/16 -- Lottery players in B.C. should be checking their numbers today! Winning tickets for the $21.9 Million Lotto 6/49 jackpot and the Guaranteed $1 Million prize were both purchased in B.C. for the February 20th, 2016 Lotto 6/49 draw.
A single ticket purchased in Kelowna matched all six numbers to win the jackpot of $21.9 million. And that isn't all - a Guaranteed $1 Million prize was purchased in Mission, B.C.
Winners have one year from the draw date printed on the ticket to claim their prize and will join a growing list of British Columbians who have struck it rich with Lotto 6/49. The specific retail locations where a winning lottery ticket was purchased and the winners' names will be announced after the winners come forward to claim their prizes.
LOTTO 6/49 FACTS:


--  Lotto 6/49 launched on June 12, 1982.
--  69.5 per cent of Lotto 6/49 tickets are sold via Quick Pick.
--  Odds of winning a Lotto 6/49 jackpot: 1:13,983,816.
--  Guaranteed $1 Million Prize Draw winners in B.C. since September 2013:
    44


Lotto 6/49 can be played at all Lotto retailers or online at PlayNow.com, with tickets available until 7:30pm (PT) on draw days. Since September 2013 Lotto 6/49 creates two new millionaires across Canada every week. Someone will win the guaranteed $1 Million Prize with every Wednesday and Saturday draw.
Contacts:
BCLC Media Relations
604 225 6460
mediarelations@bclc.com