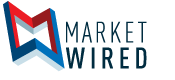 Ontario Soldiers Return Home After Training in Ontario's North
4th Canadian Division soldiers wrap up intensive training exercise
/EINPresswire.com/ -- TORONTO, ONTARIO -- (Marketwired) -- 02/21/16 -- Joint Task Force (Central)
Note to editors: There is a photo associated with this press release.
Approximately 900 Canadian Army soldiers, members of the Regular and Reserve Force and personnel from the Royal Canadian Air Force, completed field training Operation TRILLIUM RESPONSE 2016 today. The Operation saw the soldiers working closely with over 100 members of the Canadian Rangers during seven days of training in 13 communities across Northern Ontario.
The Operation put the training and equipment of the soldiers of 4th Canadian Division to the test, challenging them to both support a large number of personnel spread across a wide geographic area and to work in an austere environment with temperatures routinely reaching below -40 degrees C. The goal of the field training Operation was to enhance skills of 4th Canadian Division personnel while strengthening relationships with the Canadian Rangers and other government partners. This kind of cooperation is essential to set the stage for success in the eventuality of any requirement to deploy the Canadian Army domestically to respond to a disaster or other request for assistance, in Northern Ontario.
Quick Facts


--   Nearly 900 Canadian Army Regular and Reserve Force soldiers from units
    based across Ontario participated in field training Operation Trillium
    Response 2016, along with approximately 100 Canadian Rangers from 3rd
    Canadian Ranger Patrol Group.
--   The Royal Canadian Air Force supported the Operation with the CH-147
    Chinook and CH-146 Griffon aircraft.
--   TRILLIUM RESPONSE 2016 utilized a logistical and movement support hub
    located in Thunder Bay, Ontario with its operational headquarters in
    Pickle Lake, Ontario from which 13 remote communities throughout
    Northern Ontario were accessed.
--   Soldiers from the Arctic Response Company Group using Light Over Snow
    Vehicles (LOSV) during the training, conducted daily long-range patrols,
    travelling over 300 kilometres.
--   During the course of the field training, temperatures ranged from a
    high of 1 degrees C to a low of -48 degrees C, including wind chill.


Quotes
"This field training operation was a major success in enhancing our ability to embed with local communities while deploying, in particular in remote and austere winter conditions."
Colonel Conrad Mialkowski, Commander, 2 Canadian Mechanized Brigade Group
"Operation TRILLIUM RESPONSE 2016 is an important step in training the soldiers of Joint Task Force (Central) to operate in the demanding conditions of Northern Ontario in support of the Government of Canada's goals. The operation succeeded in strengthening the relationships and sharing skills in order to set the stage for success in any future domestic operations occurring in Northern Ontario."
Brigadier-General Lowell Thomas, Commander, Joint Task Force (Central)
Related Products
Associated Links
http://www.army-armee.forces.gc.ca/en/index.page
http://www.army-armee.forces.gc.ca/en/central/index.page
http://www.flickr.com/photos/lfca_multimedia
https://www.facebook.com/4CdnDiv4DivCA
http://www.army-armee.forces.gc.ca/en/canadian-rangers/index.page
To view the photo associated with this press release, please visit the following link: http://media3.marketwire.com/docs/nd.jpg
Contacts:
Lieutenant Daniel Karpenchuk
4th Canadian Division Public Affairs
Daniel.Karpenchuk@forces.gc.ca

Media Relations
Department of National Defence
(613) 996-2353
Toll-Free: 1 866 377-0811