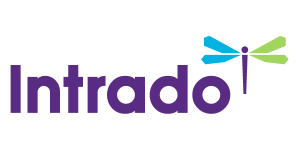 Wake Family Eye Care Launches Awareness Campaign Regarding Services
/EIN News/ -- CARY, N.C., Feb. 21, 2016 (GLOBE NEWSWIRE) -- With the holidays over and 2016 in full swing, Wake Family Eye Care of Cary, NC, has launched a campaign to raise awareness about the comprehensive array of services that they provide for patients of all ages. Drs. Jennifer Shenk and Amjad Badwan and their team hope to attract new patients to the practice and to educate existing patients about the full array of services that they provide. "Our goal is to be the go-to Cary optometrists for people from all around the area," said Dr. Shenk. "Our practice is equipped to handle everything from routine eye exams to eye emergencies, and our whole-health approach to optometry is geared to ensure optimal health for our patients," she added.

Wake Family Eye Care strives to stay on the cutting-edge of optometry-related technologies and advancements. The practice adheres to a philosophy emphasizing patient education. "We strive to arm our patients with the knowledge that they need to maintain not only vision and eye health but overall health as well," said Dr. Badwan. "Whether they're here for a regular eye exam or for eye disease prevention or management, our eye doctors explain everything clearly to patients and ensure that all of their questions and concerns are addressed before they leave," he added.
The Cary optometrists at Wake Family Eye Care encourage local residents to bring their children in for pediatric eye care early in life. The practice follows guidelines that have been set forth by the American Optometric Association, and Drs. Badwan and Shenk advise parents to bring infants in for their first eye appointments at around six months of age. Additional appointments and exams are recommended at age three and around the time that elementary school begins. "Vision directly affects a child's ability to learn effectively," said Dr. Shenk. "So these visits aren't just designed to catch diseases and other problems early. They're also a crucial part of ensuring ongoing academic success," she added.
Wake Family Eye Care also offers emergency eye care services. Local residents are encouraged to come up to the clinic in the event of eye injuries and other emergencies. The practice is set up to diagnose, treat and manage various conditions that are caused by traumatic incidents involving the eyes, including objects poked in the eye, loss of vision and more. The practice also specializes in preventing and managing a wide range of eye diseases. "A huge part of that is simply coming in for routine eye exams because oftentimes, we're able to detect issues early and can manage and treat them more effectively," said Dr. Shenk.
Wake Family Eye Care is located in Cary, NC, and is currently accepting new patients. New and existing patients can get more information or schedule appointments by calling the practice at (919) 859-0777.
Wake Family Eye Care, (919) 859-0777