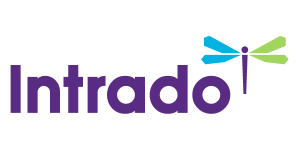 The VisionCenter of West Texas Offers Premier Eye Care Services to Lubbock, Texas, and Surrounding Communities
/EIN News/ -- LUBBOCK, Texas, Feb. 21, 2016 (GLOBE NEWSWIRE) -- The VisionCenter of West Texas offers vision care services to residents of Lubbock, Texas, and surrounding areas. Clinic optometrists Dr. R. Randall Reber, Dr. Nolan C. Riley, Dr. Kelly D. Fallin, and Dr. Karley J. Dunham wish to be the trusted resource for expert optometry services and eye care products. From routine vision testing to outfitting clients with optimal corrective lenses to state-of-the-art LASIK eye surgery, a high standard of care is offered to both individuals and families.
In addition to glasses, prescriptions for a range of high quality contact lenses are available. Soft disposable lenses are available as well as multi-day and rigid gas-permeable. The VisionCenter of West Texas will advise each client on which type of lens is best in terms of both vision needs and lifestyle. If glasses are preferred, clients will have access to a range of frame and lens options to suit their taste and style.
Those preferring not to correct their vision with contacts or glasses can consider LASIK surgery, which is an innovative and painless corneal reshaping that can restore vision. The VisionCenter of West Texas refers clients to their preferred LASIK surgery clinic while offering optimal pre-operative as well as post-operative care to accompany the procedure.
Dr. Kelly D. Fallin explains, "The VisionCenter of West Texas's motto is 'Care Beyond Vision.' We believe that proper eye testing is about much more than vision evaluation and prescribing corrective lenses. Comprehensive testing must also screen for serious eye diseases like glaucoma, macular degeneration and cataracts. However, patient-centered care is also a priority at The VisionCenter of West Texas. We pride ourselves on good relationships within the community."
The VisionCenter of West Texas serves clients of all ages, from young children to the elderly. If vision correction is required, glasses and/or contact lenses will be prescribed to assist patients in seeing as clearly and sharply as possible. If an eye disorder is diagnosed, The VisionCenter of West Texas can provide vision therapy services to assist in training both the eye muscles and brain to restore eyesight coordination. They also have a specialty in pediatric vision development for their youngest clients.
The VisionCenter of West Texas has been serving Lubbock, Texas residents since 1991. They have been voted KCBD's "Best of the West in Eyecare" for a number of years and have also been the preferred eye care provider of Texas Tech Athletics for over 25 years.
The VisionCenter of West Texas is located at 3104 Indiana Avenue in Lubbock, Texas. Those in the public who wish to learn more about the services offered by The VisionCenter of West Texas or set up an appointment may do so by calling (806) 793-1927. Interested parties can also visit The VisionCenter of West Texas website to find more detailed information.
The VisionCenter of West Texas, (806) 793-1927