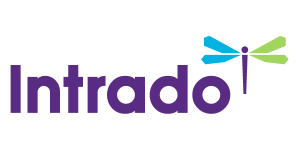 Cool Springs Laser Dentistry Provides Lumineers® Veneers for Immediate Cosmetic Results
/EIN News/ -- BRENTWOOD, Tenn., Feb. 21, 2016 (GLOBE NEWSWIRE) -- Cool Springs Laser Dentistry is announcing the immediate benefits of Lumineers® brand of veneers in their catalog of cosmetic dental services for patients. These ultra-thin veneers are the number one patient requested veneer system, and allow patients to obtain a natural looking smile quickly and easily. Lumineers® dental veneers offer a number of advantages over other types of veneers, including comfort, convenience, and the easy manner in which they are installed.

Why Patients Prefer Lumineers® Veneers
Lumineers® represent the gold standard of veneers, and that's partly due to their cutting edge design. Using digital design tools, these veneers are crafted to be ultra-thin, with about the same thinness of a contact lens. That means they can easily bonded to a patient's teeth to provide them with a great looking smile without damaging teeth. Not only are they ultra-thin, but they are also extremely durable and water-resistant, which means they stand the test of time.
Not all dentists are able to install Lumineers® veneers. Kellye N. Rice, DMD, the head dentist at Cool Springs Laser Dentistry, is a Certified Lumineers® Dentist, which means patients receive veneers from someone with the right training and professional experience.
The Lumineers® Advantage
Other traditional veneers tend to be much thicker than Lumineers®, which means dentists using these other veneer brands need to actually damage a patient's teeth to install them. This damage is irreparable and often involves the complete removal of healthy teeth. Due to the extensive damage to healthy teeth that traditional veneers involve, patients usually require shots and anesthesia due to the pain that can occur. Outdated veneers also require unsightly acrylic temporaries for over two weeks between dentist visits.
With Lumineers®, patients avoid the pain, discomfort and time wasted that other veneers typically involve. Lumineers® veneers only require minimally invasive surgery. There is typically no anesthesia, no destruction of the patient's teeth, and no need for temporaries. Instead, patients get custom-made Lumineers® that improve a patient's look and feel comfortable at the same time.
"We are very proud to offer Lumineers® to our patients, which is the most popular brand of veneers in the world," said Kellye N. Rice, DMD. "When people come to our office, they want their teeth to look wonderful without a big hassle, and we are glad to offer professional and thorough service to make that a reality for each patient."
Cool Springs Laser Dentistry, located in Brentwood, Tennessee, provides a variety of dental services to the surrounding community, including oral surgery, cosmetic dentistry, and dental implants. The Cool Spring Laser Dentistry ethos is to provide every patient with the best dental services possible to keep everyone's smile looking great.
Cool Springs Laser Dentistry, (615)-373-4488