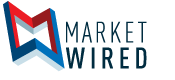 Popularity of Moringa Powder Explained in Green Virgin's Newest Guide
/EINPresswire.com/ -- TAMPA, FLORIDA--(Marketwired - February 21, 2016) -  Green Virgin Products (http://GreenVirginProducts.com) -- the leading provider of the world's most potent, responsibly harvested and eco-friendly moringa products -- has just released a new guide that helps newcomers to moringa better understand why this plant has become increasingly popular in Hollywood and in the U.S. in recent years, which is namely due to its long list of holistic and health benefits.
Moringa is nothing new. In fact, Ayurvedic medicine has utilized it for eons for everything from dental and oral care to allergies, nutrition, hair and nail care, skincare, holistic remedies and much more. But the plant's relatively recent emergence in popular culture in the U.S. is head-turning.
Moringa has been featured on countless talk shows and is currently being endorsed by a growing number of nutritionists and holistic health practitioners due to its heavy concentration of antioxidants, anti-inflammatory agents, amino acids, vitamins, minerals and nutrients.
"There's a good reason why a lot more people are talking about moringa powder these days than they ever were before," explained Ken Marion, founder of Green Virgin Products. "Fads come and go, but superfoods are forever. It seems like moringa actually is a little late to the superfood party in America. But it's never too late to take part in the next big nutritional craze. One thing is for sure, though, unlike other fads and crazes that may fade out, moringa isn't going anywhere, anytime soon."
Read the guide here: https://greenvirginproducts.com/best-moringa-powder-is-gaining-in-popularity.
Enter coupon code "10OFF" and save 10% off your order at: http://GreenVirginProducts.com.
Most orders are shipped the same day, with free shipping on orders $50 and above and 90-day, no-questions-asked return policy.
About Green Virgin Products
Green Virgin Products is the industry leader in providing environmentally-friendly and responsibly harvested moringa products at affordable prices. The company is well-known for producing the highest quality moringa oleifera in the world, including their five-star rated Moringa Ultimate Powder, Moringa Ultimate Capsules (also available in vegan), and their Moringa Ultimate Oil.
Green Virgin Products uses an exclusive far-infrared drying system that assures that the moringa is perfectly dried within hours of harvest. To further protect the potency of the product, it's packaged within eight hours of harvest in signature, triple-layer, re-sealable packages that contain a specially designed oxygen absorber in the pouch that helps prevent sun damage and oxidation.