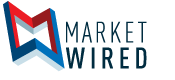 First Down Funding - Advantages of a Merchant Cash Advance
/EINPresswire.com/ -- WASHINGTON, DC--(Marketwired - February 14, 2016) - A "merchant cash advance" (MCA) is a working capital loan product that is provided by many of today's business loan providers featured here at FirstDownFunding.com.
This type of working capital loan has grown wildly popular due to the very flexible requirements for approval. In many cases, even the FICO score of the guarantor is not an issue.
This type of loan is secured either by future credit card receipts or by "cash flow" that has been determined by the loan provider's inspection and verification of positive cash flow of the company's revenue.
MCA loans have loan amount and advance limits that are defined by the lender and can vary greatly.
Key Advantages & Benefits of Cash Advance Loans:
No Credit or Collateral at Stake. A merchant cash advance is an alternative approach to accessing cash for your business. While traditional business loans can affect a business credit rating, a merchant cash advance is a sales transaction and therefore stays off the credit report in most cases. Merchants who take a cash advance also avoid the risk of losing collateral, a common issue in traditional loan default situations.
Easy Application and Collections Process. Merchant cash advance loans are usually painless, straightforward processes from start to finish. Traditional lenders evaluate (among other things) financial statements, tax returns, credit reports and business plans. Merchant cash advance providers consider only simpler criteria: monthly credit card receipts or positive cash flow and length of time in business.
Quick Access to Cash. Because there is so little paperwork to process, MCA working capital loans offer a fast turnaround. While traditional loans can take weeks or even months to process, MCA funding is typically available within a week of submitting the application. This fast response can be an important asset if the business needs immediate funding to pay off a creditor or take advantage of an unexpected opportunity.
High Approval Rate. MCAs rely on real business performance and positive cash flow rather than credit and financials to evaluate applicants. This flexible approach allows most any stable business to qualify for a loan. Advance amounts typically depend on the business's average monthly revenue (positive cash flow) or monthly volume of credit card receipts.
Revenue-Based Collections. One of the most compelling advantages of a merchant cash advance over a traditional loan is that the lender gets paid when you get paid! While the loan requires a fixed monthly payment, MCA collection amounts usually fluctuate based on the merchants sales volume. In high volume months, the lender retrieves a higher monthly sum; in leaner times, the lender scales back its share proportionally. This percentage-based collection policy allows the MCA lender to support the business success rather than draining its funds.
As you can see, the "MCA" or "cash flow" loan offers a real attractive alternative to the traditional commercial loan product especially in the current economy and tight commercial business loan market.
First Down Funding offers a wide selection of small business loan products to help business owners throughout the life cycle of their businesses from early stages to established businesses with rates as low as 5.9 percent for the best-qualified borrowers. Visit www.FirstDownFunding.com to learn more about what First Down has to offer.
Image Available: http://www.marketwire.com/library/MwGo/2016/2/14/11G082829/Images/BHBHPTPHGDH-c5db0c9c2138aac58611276b19521e6f.jpg
Image Available: http://www.marketwire.com/library/MwGo/2016/2/14/11G082829/Images/BHBHPTPHGDH-d19ff9af61c7b2fba3db4dd18e0bcd99.jpg
First Down Funding

Office (202) 350 9005
Customer Service (202) 350 9053
Fax (888) 503 0807

Email info@firstdownfunding.com
www.FirstDownFunding.com