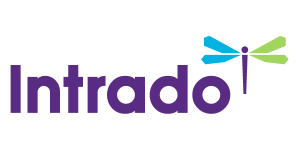 Starting the New Year Right With Dr. Samantha Stuart, DC, PC
/EIN News/ -- PORTLAND, Ore., Feb. 14, 2016 (GLOBE NEWSWIRE) -- As many people make New Year's resolutions to better their lives, Dr. Samantha Stuart, DC, PC offers assistance for clients in her Portland, Ore., clinic. Dr. Stuart's practice focuses on the use of chiropractic massage therapy and nutritional counseling to improve the overall wellness of her patients. Using a "whole person" approach, she seeks and treats the underlying causes of pain and illness.

According to Dr. Samantha Stuart, DC, PC, many New Year's resolutions focus on exercising more and losing weight, but many clients have issues that can get in the way of success. "I find that my patients have a true desire to lead active lives, but they initially have pain issues that get in the way. Sometimes it is a knee that hurts when they run, or back pain when they engage in their favorite sport. Over time, they get out of the habit of exercise to avoid the pain," says Dr. Stuart.
Dr. Stuart urges people not to accept the idea that their favorite activities are no longer possible. She urges people to make a new type of resolution. "The New Year is all about starting fresh and taking action. If you think about our resolutions, they often are action oriented. We want to lose weight, exercise more and take action to become healthier. However, if we do not address the underlying conditions that are causing us problems, like lingering pain from a sports injury or an auto accident, our resolutions quickly fade," she states.
Dr. Stuart's Portland practice specializes in just the type of care and support that can ensure success with her patients' New Year's resolutions. In addition to Dr. Stuart, the office staff includes several licensed massage therapists who specialize in a variety of massage techniques, including Swedish, Thai, Deep Tissue, Chinese Cupping and Reiki. These techniques are recognized as tools in the healing of chronic pain due to sports injuries or auto accident injuries. Combined with chiropractic care, clients of Dr. Stuart regain motion and wellness, making them better able to engage in physical activity that leads to weight loss.
Dr. Stuart's office also offers nutritional counseling, which can make the difference between success and failure when it comes to weight loss. "Sometimes, people fail at weight loss because they lack a support system," she states. "Other times, they think they know what to do, but, in reality, they are approaching it incorrectly. With just a few changes recommended by our nutritional counseling staff, our patients find that weight loss becomes possible."
To make an appointment with Dr. Stuart, contact her office at 503-451-6670. Her office is located at 11657 NE Glisan Street, Portland, OR 97220. Regular office hours are from 8:30 AM to 6:00 PM on Mondays, Wednesdays and Fridays, and from 8:30 AM to 2:00 PM on Tuesdays and Saturdays.
Dr. Samantha Stuart, 503-252-3560