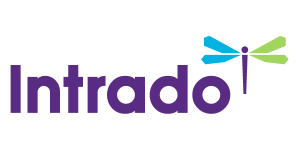 Chicagoland Optometric Office, Forsight Vision, Ltd., Makes a Commitment to Community Involvement
/EIN News/ -- LONG GROVE, Ill., Feb. 14, 2016 (GLOBE NEWSWIRE) -- Forsight Vision, Ltd. optometric office in Long Grove, Illinois, plans to continue the community action it focused on in 2015 for the upcoming year.  

During the past year, Todd Cohan, O.D., and the entire staff at Forsight Vision, Ltd. were involved in many types of charitable projects within Long Grove and the surrounding northwest suburban Chicago community.  
Dr. Cohan has supported many activities for the children and families of Buffalo Grove's District 102 PTO as a Gold Level Sponsor from 2013–2016. The office gave prizes to be awarded to visitors at the Long Grove Strawberry Festival in June; this donation helped support the Lions Club of Long Grove. Over the summer months, Forsight Vision sponsored the Long Grove Arts and Music Council's free Sunday afternoon concerts. In September, the office helped raise money for the District 96 Kids in Need Fund by supporting the District 96 Dash, 5K race. And throughout the year, Dr. Cohan happily supported various places of worship, schools and charities with raffle and silent auction donations.
In addition, the office proudly held a food drive during the holiday season of November and December, collecting food and personal items to benefit the Vernon Township Food Pantry. Also in December, Forsight Vision, Ltd. made $50 donations to five different charities through their first-ever Season for Giving Promotion. These donations benefited numerous charities that were chosen by the office's patients, including Save-A-Pet, International Needs Ghana through the Christ Church Lake Forest, Ronald McDonald House Charities and the ALS Association.
Doctor of Optometry Todd Cohan said, "Last year, we were able to give back to our community in a number of ways, which was rewarding to our office and well-received by our patients. Because of this and the fact that we see many opportunities to support the people in our community, we have plans to be just as active this year, if not more so!"
In the coming year, this eye doctor's office plans to work with many of the charitable organizations it supported in the past, as well as expanding its reach. One new project it committed to for the next two years is the Lake County Adopt-a-Highway Program. Patients and community members will see the 1.25-mile stretch of road Forsight Vision, Ltd. adopted on Old McHenry Road from Cuba Road north to IL Route 22. The office plans to start cleaning this road with a spring 2016 event, and plans to invite friends and patients to help maintain this road's cleanliness and beauty. 
About Forsight Vision, Ltd.
Forsight Vision, Ltd. is an optometric office in Long Grove, IL that offers eye exams, eye testing, care before and after surgery, and glasses and contacts. This office centers around using the best technology to provide the highest level of treatment, while also creating a welcoming atmosphere with top-notch service.
Forsight Vision, Ltd., (847) 955-9393