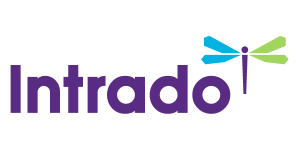 Glen Park Animal Hospital Offering Veterinary Acupuncture
/EIN News/ -- GARY, Ind., Feb. 14, 2016 (GLOBE NEWSWIRE) -- Glen Park Animal Hospital announced that the veterinary practice offers veterinary acupuncture for drug-free pain management in pets. Dr. Marcus Larson holds an Acupuncture Certification from Colorado State Veterinary College. According to Dr. Larson, acupuncture treatments can be successful used on pets to treat nerve problems and chronic pain. Acupuncture is a centuries-old treatment method that is part of the Traditional Chinese Medicine (TCM). Dr. Larson says that acupuncture can be used successfully to help manage pain in older pets who have arthritis and are not good candidates for orthopedic surgery.

Veterinary acupuncture treatments are a safe and effective alternative to traditional pain management in pets, says Gary, Indiana veterinarian Dr. Marcus Larson. Dr. Larson, a veterinarian with Glen Park Animal Hospital, is raising awareness about the benefits of veterinary acupuncture for treating pain associated with musculoskeletal disorders in pets.
During an acupuncture treatment, a qualified veterinary acupuncturist will insert long, thin needles into specific pressure points along a pet's body. These points, also known as acupressure points or acupoints, are associated with certain health conditions, including musculoskeletal pain, urinary conditions and behavioral/anxiety issues, says Dr. Larson.
"From a Western medical perspective, acupuncture is a successful treatment because the needles or injected B12 stimulate the high density of nerve endings and lymphatic vessels that are concentrated at acupoints," said Dr. Larson. "As a result, neurotransmitter levels increase, including endorphin and serotonin levels, which diminish pain signals and boosts internal healing."
Dr. Larson says that acupuncture may be beneficial for treating a variety of different medical conditions in pets. These conditions include musculoskeletal disorders such as arthritis, back pain and muscle soreness.
"Arthritis is a common condition affecting older pets," said Dr. Larson. "This condition can be difficult to treat, especially for pets with orthopedic-related pain, such as hip dysfunction. Since older pets are not good candidates for orthopedic surgery, the default treatment is pain management medication and some pets cannot tolerate or have medical conditions that the medicines can aggravate. I speak with pet owners on a regular basis who are worried that they will be forced to 'medicate' their pets for the rest of their lives. With acupuncture, there is an alternative treatment option."
In addition to being a pain management alternative, acupuncture may also be beneficial for other health conditions, including urinary tract issues and gastrointestinal conditions, says Dr. Larson.
Dr. Larson is encouraging pet owners with questions about the benefits of veterinary acupuncture to contact Glen Park Animal Hospital at 219-980-4944. The veterinary hospital also provides comprehensive wellness care, including vaccinations, pet surgery, spay and neuter and pet dental care. Visit http://nwivet.com/ for more information.
Glen Park Animal Hospital, (219) 980-4944