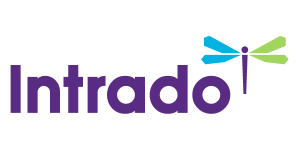 Awender Chiropractic Treats the Blue Demon Wrestler
/EIN News/ -- REDWOOD CITY, Calif., Feb. 14, 2016 (GLOBE NEWSWIRE) -- Dr. Joseph E. Awender II, of Awender Chiropractic, is gaining publicity and fans across southern California for his unconventional advertising, which features one of his most famous patients, the "Blue Demon" wrestler. The story of Dr. Awender and the Blue Demon highlights the treatment Dr. Awender provides his patients and serves as a story that inspires.  

Like many chiropractors, Dr. Awender realizes he needs to advertise to let people know what services he offers and where to find him. That's why he put up a billboard featuring one patient he has a particularly interesting history with, known as the "Blue Demon" wrestler. The billboard features Dr. Awender standing next to the masked wrestler Blue Demon, who has his arm around Dr. Awender's back.
The billboard reads: "El Chiropractico y Amigo de Blue Demon", which translates to the "Blue Demon's Chiropractor and Friend".
Dr. Awender and the Blue Demon first began their relationship in 2009 when he received a call late at night from a man who was employed by the "Blue Demon". The man asked if Dr. Awender would treat the wrestler at their office right away.  
Many of Dr. Awender's clientele work long hours and can have their body put to the test because of their jobs, so it wasn't unusual for Dr. Awender to meet patients at their homes or during unusual hours to help accommodate their schedules.  He took the job and just a short while later met not only the Blue Demon, but his entire entourage as well.
The Blue Demon is both a Spanish speaker and a famous masked wrestler, known as a Luchador. In the Mexican community, the Luchadores are renowned for their fighting skills, their showmanship, and their leading role in movies where they fend off everything from vampire women to aliens.
Of course, the Blue Demon was wearing his signature blue mask, and even when Dr. Awender treated him for his ankle injury, he never took it off. In fact, during the half a dozen times Dr. Awender has treated the Blue Demon for ankle and back problems over the years, he has never seen him without his mask off.
"I consider the Blue Demon a friend of mine, but funnily enough, I wouldn't recognize him even if I ran into him on the street," said Dr. Awender. "I enjoy the fact that I get to help a very diverse group of patients, and love that I have a good relationship with the people I treat."
At Awender Chiropractic, located in Redwood City, California, Dr. Awender offers a variety of chiropractic services to patients, including massage, spinal decompression and weight loss therapy.
Awender Chiropractic, (650) 366-1273