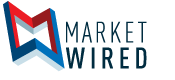 ARHT Media Engages Pinnacle Capital Markets
/EINPresswire.com/ -- TORONTO, ONTARIO -- (Marketwired) -- 02/11/16 -- ARHT Media Inc. (the "Company" or "ARHT") (TSX VENTURE: ART)(OTCQB: ARHTF), creators of digital human holograms called HumaGrams, has retained Pinnacle Capital Markets Ltd. ("Pinnacle"), a Toronto based firm led by Spyros Karellas, to develop and provide investor relations services for the Company. Pinnacle has been engaged to refine and execute an investor relations strategy that will enhance and expand ARHT's exposure with the Canadian and international investment community. Pinnacle will assist the Company in fostering productive, continuing dialogues with analysts, brokers, potential investors, current shareholders and other financial professionals.
The period of the agreement is for one year with an option to renew on terms mutually agreeable to each party. ARHT will compensate Pinnacle with a monthly retainer of $4,000 and issue 300,000 stock options to be granted pursuant to the Company's stock option plan (the "Option Plan") and the rules of the TSX Venture Exchange. The options are exercisable at a price of $0.25 for a period of five years in accordance with the Option Plan and will vest in four equal installments every three months commencing on the grant date. The agreement is subject to the approval of the TSX Venture Exchange.
About Pinnacle
Pinnacle Capital Markets Ltd. is a Toronto based advisory firm that provides full range of services to publicly-listed companies operating primarily in the mining, oil and gas, technology and renewable energy sectors. They also assist private companies develop and define a capital markets strategy for future public listing. Their objective is to work closely with their clients to achieve key investor relations goals such as: assist in positioning their client in the context of the public markets, enhance visibility within the financial community, increase liquidity through enhanced retail and institutional awareness, attract and increase equity research coverage, and assist in identifying much needed growth capital. Pinnacle believes that a successful investor relations program depends on a multifaceted approach, including an effective strategy, tactical execution, thoughtful advice, and ongoing communication.
About ARHT Media
ARHT Media Inc. creates HumaGrams™, the most believable and interactive human holograms. HumaGrams™ are generated using patent-pending Augmented Reality Holographic Technology (ARHT™), which is a scalable, repeatable and transportable form of 3D without the use of special glasses. This unique platform makes it possible for people to engage with HumaGrams™, opening up a wide range of applications from interactive retail displays, tradeshow booths, presentations, live shows and concerts. The various can be integrated into multiple forms of proximity and mobile marketing tactics to connect with an audience, drive sales efforts and create memorable experiences.
ARHT Media Inc. was co-founded in 2012, by Rene Bharti (Chairman), and entertainer Paul Anka (Chairman, Board of Advisors). The company is supported by a diverse and seasoned Management team spearheaded by its CEO Paul Duffy, a global entrepreneur and creator of the Digital Human Experience in online, mobile and holographic communications. ARHT team brings decades of experience from fields including entertainment, technology, marketing and finance. Advisors to the company include the likes of Larry King, Jason Bateman, Richard "Skip" Bronson, Michael Buble, Carlos Slim, Irving Azoff, Dr. Simon Leung and Kevin O'Leary.
ARHT Media trades under the symbol ART on the Toronto Venture Stock Exchange and the OTCQB Exchange under the symbol ARHTF.
For more information, please visit www.arhtmedia.com or contact the investor relations group at info@arhtmedia.com.
Connect With ARHT On Social Media:
Twitter: http://www.twitter.com/ARHTmedia
Facebook: http://www.facebook.com/ARHTmediainc
LinkedIn: http://www.linkedin.com/company/arht-media-inc-
This press release contains "forward-looking information" within the meaning of applicable Canadian securities legislation. Forward-looking information includes, but is not limited to, statements with respect to the appointment of an investor relations firm and the future business opportunities being pursued by the Company. Generally, forward looking information can be identified by the use of forward-looking terminology such as "plans", "expects" or "does not expect", "is expected", "budget", "scheduled", "estimates", "forecasts", "intends", "anticipates" or "does not anticipate", or "believes", or variations of such words and phrases or state that certain actions, events or results "may", "could", "would", "might" or "will be taken", "occur" or "be achieved". Forward-looking information is subject to known and unknown risks, uncertainties and other factors that may cause the actual results, level of activity, performance or achievements of the Company to be materially different from those expressed or implied by such forward-looking information, including but not limited to: general business, economic and competitive uncertainties; regulatory risks; risks inherent in technology operations; and other risks of the technology industry. Although the Company has attempted to identify important factors that could cause actual results to differ materially from those contained in forward-looking information, there may be other factors that cause results not to be as anticipated, estimated or intended. There can be no assurance that such information will prove to be accurate, as actual results and future events could differ materially from those anticipated in such statements. Accordingly, readers should not place undue reliance on forward-looking information. The Company does not undertake to update any forward-looking information, except in accordance with applicable securities laws.
NEITHER THE TSX VENTURE EXCHANGE NOR ITS REGULATION SERVICES PROVIDER (AS THAT TERM IS DEFINED IN THE POLICIES OF THE TSX VENTURE EXCHANGE) ACCEPTS RESPONSIBILITY FOR THE ADEQUACY OR ACCURACY OF THIS RELEASE.
Contacts:
Pinnacle Capital Markets Ltd.
Spyros Karellas
Investor Relations
416-433-5696
spyros@pinnaclecapitalmarkets.ca