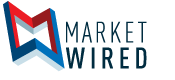 BMO Financial Group Unveils BMO All-Star Mural with Help from Boston Celtics' Kelly Olynyk
/EINPresswire.com/ -- TORONTO, ONTARIO -- (Marketwired) -- 02/11/16 -- Editors Note: There are two photos associated with this press release.
Cutline #1: Today at First Canadian Place, the BMO All-Star mural was unveiled by (from L-R) BMO Financial Group Chief Marketing Officer Connie Stefankiewicz, Boston Celtics star and Canadian Kelly Olynyk and renowned Canadian artist Lewis Lavoie of Alberta. The mural, made up of over 500 tiles painted by kids across Canada during the BMO NBA All-Star Kidsfest, pays homage to Dr. James Naismith, the Canadian who invented basketball 125 years ago.
Cutline #2: BMO's Chief Marketing Officer Connie Stefankiewicz gets an assist from Boston Celtics star Kelly Olynyk at BMO's 10 foot tall ATM, staged in First Canadian Place to "Welcome the All-Stars to Toronto."
To view the photos associated with this press release, please visit the following links:
http://www.marketwire.com/library/20160211-BMOPhoto1-800.jpg
http://www.marketwire.com/library/20160211-BMOPhoto2-800.jpg
Contacts:
Jessica Leroux
Toronto
Jessica.leroux@bmo.com
(416) 867-3996