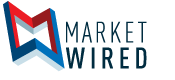 Landmark Outreach Launches NEW Online Course for Educators at the Learning Disabilities Association of America Conference
/EINPresswire.com/ -- ORLANDO, FL -- (Marketwired) -- 02/11/16 -- Landmark School's Outreach Program, providing professional development for educators, announces a series of new online courses for teachers serving students with language-based learning disabilities, such as dyslexia. For 40 years, the Landmark School Outreach Program has dedicated themselves to sharing their proven, research-based methodologies with educators across the country and the globe. Given the shortage of special education teachers in the US and the challenges of this field, providing convenient, affordable, and effective online courses is imperative to give teachers the tools they need to best serve the estimated 15 - 20% of students who struggle with reading, writing, speaking, and listening.
This month, they will launch their latest online course: Receptive Language: Strategies for Comprehension. This is the second in a series that includes Language-Based Learning Disabilities: Strategies for Success taken by over 500 educators nationwide, and Executive Function and Study Skills courses coming soon. Former student Colin Martin, Middle School Teacher, said, "I found the online courses really helpful with concrete, practical strategies that I could implement directly in my classes." All of the Landmark Outreach Online courses are developed and taught by veteran Landmark School teachers.
Landmark's Caitlin Parker developed the new Receptive Language: Strategies for Comprehension online course and will be speaking at the Learning Disabilities Association of America conference in Orlando, FL. The title of her presentation is Understanding Students with Expressive Language Deficits.
Since 1977 the Landmark School Outreach Program has been bringing the research-based teaching methodologies and approach from Landmark School to educators and administrators in the form of professional development courses, workshops, publications, and online resources. The aim is to reach some of the estimated 3 - 5 million students nationwide who suffer from learning disabilities. Since its founding, the Landmark School Outreach Program has educated many tens of thousands of teachers and reached hundreds of thousands of students.
Landmark School is an independent, coeducational boarding and day school with elementary, middle, and college preparatory high school programs. It serves students, grades 2 - 12, with language-based learning disabilities, such as dyslexia. Students possess average to above average intelligence and normal behavioral development.
Learn more about Landmark's Outreach Program at www.landmarkoutreach.org
Learn more about Landmark School at www.landmarkschool.org
Susan Tomases
Director of Marketing and Communication
(978) 236-3369
Email Contact
Landmark School
429 Hale Street
Prides Crossing, MA 01965



EIN Presswire does not exercise editorial control over third-party content provided, uploaded, published, or distributed by users of EIN Presswire. We are a distributor, not a publisher, of 3rd party content. Such content may contain the views, opinions, statements, offers, and other material of the respective users, suppliers, participants, or authors.