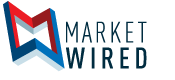 Volkswagen GTI Roadster Brings the Virtual World to Life
Concept Goes From Video Game Star to Road Warrior
/EINPresswire.com/ -- TORONTO, ONTARIO -- (Marketwired) -- 02/11/16 -- Editors Note: There are two photos associated with this press release.
Volkswagen erases the boundaries between the virtual and real worlds with the GTI Roadster concept. Originally created as a purely computer generated car for the PlayStation® classic "Gran Turismo 6", the two-seat convertible is powered by a 3.0-litre V6 biturbo engine that produces 503 horsepower. Power is transmitted through a 7-speed dual-clutch gearbox (DSG) and 4MOTION all-wheel drive to the 20-inch wheels. The lightweight (1420 kg) super sports car reaches 100 km/h in 3.6 seconds on the way to a maximum speed of 309 km/h!
The driver and passenger are enclosed in a dual monocoque made of carbon fibre. The GTI Roadster is equipped with two race shell seats, with a seating position so low that occupants are nearly lying down.
The seats and the four-spoke grip steering wheel are covered with Alcantara. The steering wheel is mounted on a very long, exposed steering column, typical of a race car and is fitted with shift paddles that can be activated intuitively and ergonomically- without having the driver's hands ever leave the steering wheel.
Viewed directly from the front, the Roadster looks like a typical GTI - but one originating from the next decade. The Roadster's front end has a three-dimensional design with bumper modules that appear to hover. Viewed from underneath: A blade-like carbon motorsport spoiler fills the space between car and road, and increases downforce at the front axle. The bumper transitions into the wings on the sides, and a centrally integrated wide radiator grille with a honeycomb screen creates a distinct three-dimensional effect. The radiator grille is framed by a surface finished in body colour. To the sides of this surface are the vertically arranged LED daytime driving lights and the painted exterior surfaces of the bumper. Above them are the classic red GTI radiator grille cross-stripe, VW badge and GTI logo, another air inlet with honeycomb screen and dual LED headlights. Beneath the headlights are two other narrow LED strips for the daytime running lights, which form an unmistakable light signature together with the vertical daytime running lights.
This much is certain: On the race courses of the GT6 world, this unmistakable charismatic front-end look will cause some uneasiness when competitors see it approaching in their digital rear-view mirrors.
About Volkswagen Canada:
Founded in 1952, Volkswagen Canada is headquartered in Ajax, Ontario. It is the largest volume European automotive nameplate in Canada, and sells the Golf, Golf Sportwagon, Golf GTI, Golf R, Beetle, Jetta, Eos, Passat, CC, Tiguan, and Touareg through 137 independent Canadian Dealers. It forms part of Volkswagen Group Canada Inc., a subsidiary of Volkswagen AG headquartered in Wolfsburg, Germany.
Volkswagen is one of the world's largest producers of passenger cars and is Europe's largest automaker. Visit Volkswagen Canada online at Volkswagen.ca.
To view the photos associated with this press release, please visit the following links:
http://www.marketwire.com/library/20160210-gti_roadster_vision_gran_turismo_4399_lrg.jpg
http://www.marketwire.com/library/20160210-gti_roadster_vision_gran_turismo_4400_lrg.jpg
Contacts:
Volkswagen Canada
Spokesperson: Thomas Tetzlaff
905-428-5858
Thomas.Tetzlaff@VW.ca



EIN Presswire does not exercise editorial control over third-party content provided, uploaded, published, or distributed by users of EIN Presswire. We are a distributor, not a publisher, of 3rd party content. Such content may contain the views, opinions, statements, offers, and other material of the respective users, suppliers, participants, or authors.