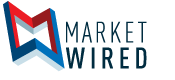 Impinj and Partners Introduce Solutions to Improve Healthcare Efficiencies and Patient Care
RAIN RFID Offerings Promise Operational Enhancements
/EINPresswire.com/ -- SEATTLE, WA -- (Marketwired) -- 02/11/16 -- Impinj, a leading provider of RAIN RFID technology, today introduced a portfolio of new solutions built on the Impinj platform, aimed at improving efficiencies in the healthcare industry. Together with partners Conexus, DeRoyal, ARC Healthcare Technologies, and VUEMED, the solutions are designed to deliver timely information to help healthcare organizations improve their operational efficiency, better manage assets and enhance patient care.
"The healthcare industry is undergoing fundamental shifts to streamline operational processes, institute tighter cost controls, and improve patient outcomes. We're excited to work with an exceptional group of partners to deliver cost savings, new efficiencies, and better patient care," said Eric Brodersen, Impinj President and COO.
The solutions announced today are developed by partners and built on the Impinj platform:
Healthcare Asset Management & Optimization, developed by Conexus, gives healthcare providers real-time information including medical equipment location, status, availability, usage history, and automatic alerts if equipment is removed from premises.


Hospital Supply Usage Tracking, developed by DeRoyal, automatically captures data about supplies consumed during surgical procedures and integrates the data with inventory, billing and surgical information systems. In addition to streamlining supply management, the DeRoyal system enhances patient care by ensuring timely availability of necessary supplies in the operating room which can reduce the likelihood of infections.


Hospital Inventory Management, developed by ARC Healthcare Technologies, continuously tracks medical supplies within a hospital, monitoring entire supply rooms as well as individual supply cabinets and shelves and reducing staff's valuable time to locate supplies. The system provides hospital staff with real-time inventory visibility throughout the health system and across the lifecycle of the supplies, including location, expiration dates, length of time in inventory, and movement of inventory from one supply location to another.


Medical Supply and Device Tracking, developed by VUEMED, provides hospitals with a high level of visibility about the status, availability, and usage of clinical supplies and devices, and ensures accurate clinical documentation at the point of care. The technology also optimizes inventory composition, prevents waste, improves patient care through recall and expiration management, increases billing accuracy, and secures compliance with the FDA's Unique Device Identification (UDI) regulation.


Impinj provides the most comprehensive and widely deployed RAIN RFID platform, wirelessly connecting billions of items every year. The Impinj Platform delivers the unique identity, location, and authenticity of items, known as Item Intelligence. The platform comprises tag chips with a unique identifier that attach to items, readers and gateways that identify the items in real-time, and software that allows healthcare organizations to leverage Item Intelligence in a range of applications.
Impinj plans to continue adding solutions to its healthcare portfolio.
Impinj will be at the 2016 HIMSS Annual Conference & Exhibition, February 29 - March 4, 2016 in Las Vegas, booth No. 11655 and feature healthcare solutions in the Intelligent Health Pavilion (IHP). Attendees wishing to schedule appointments to learn more about these solutions and the Impinj platform can do so here.
About Impinj
Impinj is a leading provider of RAIN RFID solutions. Impinj delivers item Intelligence information, physical items' unique identity, location and authenticity, to the digital world which the company believes is the essence of the Internet of Things. Its platform connects billions of everyday items such as apparel, medical supplies, automobile parts, drivers' licenses, food and luggage to applications such as inventory management, patient safety, asset tracking and item authentication, delivering real-time information to businesses about items they create, manage, transport and sell. For more information, visit www.impinj.com.
About Conexus
Founded in 1994, Conexus is a Veteran Owned Small Business specializing in delivering customized, enterprise-level, real-time location system solutions for healthcare organizations, especially those in the US Federal, State and Local government sectors. For more information visit www.conexusinc.com
About DeRoyal
Founded in 1973, medical device manufacturer DeRoyal is committed to improving both the clinical quality and economic health of its customers. With 2,000 employees, operations in six countries and five U.S. states, and manufacturing assets on three continents, DeRoyal brings value to its customers in several distinct markets; these include surgical devices, unitized delivery systems, orthopedic supports & bracing, and wound care dressings. For additional DeRoyal product information, visit the DeRoyal website at www.deroyal.com
About ARC Healthcare Technologies
ARC Healthcare Technologies develops automated solutions for the healthcare supply chain, including flexible storage systems designed with the latest RFID technology, customized software, and accurate analytics. In addition, ARC also provides solutions implementation services for healthcare customers. More information at www.archlt.com
About VUEMED
VUEMED is a global healthcare information business dedicated to transforming the healthcare supply chain through innovative RFID and barcode scanning technologies, delivered through a software-as-a-service solution for tracking medical supplies and assets, as well as locating patients and staff in real time. For more information visit www.vuemed.com
Media Relations
Erika Bitzer
Sr. Director, Marketing and Communications
erika.bitzer@impinj.com
+1-206-812-9744