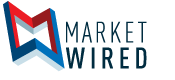 Global 3D Cell Culture Market Outlook: 2015-2020 -- Increased Use of 3D Cell Culture in Drug Discovery & Toxicology Testing
/EINPresswire.com/ -- DUBLIN, IRELAND--(Marketwired - February 11, 2016) - Research and Markets has announced the addition of the "Global 3D Cell Culture Market Outlook: 2015-2020" report to their offering.
The 3D cell culture market is valued at $725 million in 2015, and estimated to grow at a CAGR of 30.6% from 2015 to 2020. This healthy growth rate demonstrates 3D cell culture technology as one of the fastest growing experimental approaches in life sciences. With the 3D cell culture technique coupled with advancements in cell imaging and analytical systems, as well as the introduction of new scaffolds and matrices; cells has led to more better and accurate experimental results. Such cultures have proven to be closer to in vivo natural systems, thus proving to be useful material for many applications leading to an increasing adoption of three dimensional models.
The research report on the 3D cell culture market provides comprehensive analysis of the global market with a regional level analysis and helps in understanding the driving forces for the growth of this market.
The report also provides analysis of major technologies and product segments such as scaffold-free platforms, scaffold-based platforms, bioreactors, and microchips. The scaffold-free platforms market is further sub-segmented into low attachment surfaces, and hanging drop method. Similarly, the scaffold-based platforms market is further sub-segmented into hydrogels, porous scaffolds, and fibrous scaffolds.
On the basis of application, the 3D cell culture market is segmented into five segments namely, clinical applications, drug discovery & toxicology, research (academic & basic laboratories), stem cell research, and tissue engineering. Market size estimates and forecasts for the period 2015 to 2020 has been provided for each segment and its sub-segment, in terms of USD million, calculating growth rates from 2015 to 2020, considering 2014 as the base year for calculations.
Companies Mentioned:
3D Biomatrix, Inc.
3D Biotek LLC
Becton, Dickinson and Company
Corning Life Sciences
Insphero AG
Lonza Group
Nanofiber Solutions
Reinnervate Ltd.
Sigma-Aldrich
Thermo Fisher Scienctifc
Report Structure:

1 Introduction

2 Executive Summary

3 Key Insights

4 Market Dynamics

5 Global 3D Cell Culture- Market Crackdown ($ Value Analysis),By Technology

6 Global 3D Cell Culture- Market Crackdown ($ Value Analysis), By Application

7 Global 3D Cell Culture- Market Crackdown ($ Value Analysis), By Geography

8 Global 3D Cell Culture Market - Competitive Outlook

9 Company Profiles
For more information visit http://www.researchandmarkets.com/research/jg98vl/global_3d_cell
Sector: Biotechnology
Research and Markets
Laura Wood
Senior Manager
press@researchandmarkets.com

For E.S.T Office Hours Call 1-917-300-0470
For U.S./CAN Toll Free Call 1-800-526-8630
For GMT Office Hours Call +353-1-416-8900

U.S. Fax: 646-607-1907
Fax (outside U.S.): +353-1-481-1716