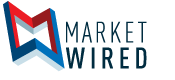 Whittier Law School Professor Scores Win in United States Supreme Court Case
/EINPresswire.com/ -- COSTA MESA, CA -- (Marketwired) -- 02/11/16 -- In a case before the Supreme Court last week, tenured Whittier Law School Professor Radha Pathak scored a victory as lead pro bono counsel. Professor Pathak is also Of Counsel to Stris & Maher LLP, a premier litigation and appellate boutique. Peter K. Stris argued the case, Montanile v. Board of Trustees of the National Elevator Industry Health Benefit Plan, and Professor Pathak led the briefing before the Court. While it is not uncommon for law professors to work on U.S. Supreme Court cases, they generally file amicus curiae briefs, rather than represent one of the parties as Professor Pathak did.
The case pitted the insurance industry against an injured man, Robert Montanile, a single father who was injured badly by a drunk driver. Mr. Montanile sued the driver and received a $500,000 settlement. After paying his lawyers, Mr. Montanile spent the settlement supporting his young daughter. Six months later, Mr. Montanile was sued by his health insurer attempting to recoup the monies paid to his doctors out of Mr. Montanile's general assets. The lower courts sided with the insurer and ordered Mr. Montanile to repay approximately $120,000.
Professor Pathak and her team convinced the Supreme Court to hear the case, and on January 20, 2016, the Supreme Court sided with Mr. Montanile in an 8-1 decision. Under the relevant federal law (known as ERISA), insurers can no longer seize the assets of injured or disabled people who receive injury settlements or disability payments but spend the money on living expenses.
According to Professor Pathak, "This is a victory that, for several years, most experts said was impossible. It has sweeping implications for not only healthcare but also disability and pension litigation. I could not be more pleased."
Back at Whittier Law School, Professor Pathak's students also benefitted from her experience practicing before the U.S. Supreme Court. In her Appellate Advocacy course, for example, students studied the case and gained insight into the process from the attorneys who wrote the briefs and argued the cases. Students also practiced oral arguments with Peter Stris, the lead attorney in the case, named by Reuters as one of the 66 most influential lawyers before the Supreme Court.
Said Hanna Chandoo, a former student in the course, "It was incredibly rewarding to gain insight and to see how advanced legal reasoning and analysis works in the real world. At the same time, seeing how much work I put into making just one argument airtight was a good reality check for me! I am so grateful to Professor Pathak for deciding to include us in her brief-writing routine, and really excited to hear the news about SCOTUS's decision."
Currently, Professor Pathak is also representing parties in two other major cases before the United States Supreme Court this Term.
About Whittier Law School:
Founded 50 years ago and accredited by the American Bar Association since 1978, Whittier Law School is ranked as the third most diverse law school in the nation by U.S. News and World Report. Located in Orange County, California, the school is known for an innovative hands-on curriculum which prepares lawyers for today's practice. For more information, visit www.law.whittier.edu or call (714) 444-4141 ext. 131.
Image Available: http://www2.marketwire.com/mw/frame_mw?attachid=2962881

Contact:
Judy DeVine
Director of Communications
Whittier Law School
Email Contact