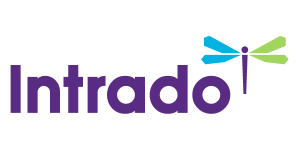 REVA Announces Clinical Enrollment Progress and Anticipated $11.4 Million Cash Receipt
/EIN News/ -- SAN DIEGO, Feb. 10, 2016 (GLOBE NEWSWIRE) -- REVA Medical, Inc. (ASX:RVA) ("REVA" or the "Company") is pleased to announce that it has enrolled over 200 patients in a clinical study of its Fantom® sirolimus-eluting bioresorbable coronary scaffold and continues on track with its plans to commercialize Fantom.
The Company previously announced the enrollment of a first set of 110 patients, who are now undergoing a six-month imaging assessment. The clinical data on these 110 patients is planned to be collected during the second quarter and used in a CE Mark application in the third quarter of this year. If approved, the CE Mark would allow REVA to sell in Europe and other countries that recognize the CE Mark. In addition to this first set of patients, the Company began enrolling a second set of 110 patients during the fourth quarter of 2015 and is poised to complete the full enrollment of at least 220 patients by the end of this fiscal quarter. Data from the second set of patients will be used for market support and other commercial purposes.
The acute clinical data presented at the Transcatheter Cardiovascular Therapeutics ("TCT") conference last October showed very good procedural success and low major adverse cardiac events ("MACE") rates for the limited data set that was presented. Subsequent data released in January 2016 also showed continued safety with low MACE rates. The next planned release of clinical data will be at the Paris Course on Revascularization ("EuroPCR") in May and that data is anticipated to include an important set of six-month imaging results.
REVA is also pleased to announce that Goldman Sachs International, the holder of an option to purchase up to 4,375,000 shares of common stock, has indicated that it intends to exercise the entire option. Upon exercise, the Company will receive cash proceeds of approximately US$11.4 million. Combined with the US$16.9 million cash balance as of 31 December 2015, the proceeds of the exercise will provide operating funds of over US$28 million in cash resources, which exceeds REVA's near term capital requirements and ensures the Company has adequate financial resources to approach Fantom's commercialization.
Additionally, the Company has negotiated certain modifications to the Convertible Note Deed dated 25 September 2014 (the "Note Deed") with the holders of the convertible notes issued under the Note Deed. The modifications are subject to shareholder approval, which will be sought at a meeting of the Company's shareholders to be held as soon as reasonably practical. The proposed modifications are as follows:
The Company's outstanding convertible notes ("Notes") issued under the Note Deed, in the face amount of $25.0 million, currently automatically convert to common stock upon REVA's receipt of a CE Mark on Fantom combined with a CDI trading price of at least A$0.60 for at least twenty consecutive days. The proposed modification would add a third condition that REVA also be listed on NASDAQ (or other U.S. securities exchange) for an automatic conversion of the Notes to take place.
The Noteholders currently may elect to redeem some or all of the Notes on 14 January 2017, if the Notes have not otherwise been converted or redeemed. The proposed modification would delay this early redemption election date to 30 June 2017, thereby providing additional time for an automatic conversion of the Notes to occur.
REVA's Board of Directors have reviewed and unanimously approved, and has determined to recommend that shareholders vote in favor of, the proposed modifications to the Note Deed.
About REVA
REVA is a clinical stage medical device company located in San Diego, California, USA, that is working to commercialize its proprietary bioresorbable stents, which are called "scaffolds" because of their temporary nature. The Company's scaffolds have been developed as an alternative to metal stents, which are small tube-like devices permanently implanted into an artery to treat coronary artery disease. Scaffolds provide restoration of blood flow, support the artery through the healing process, then disappear (or "resorb") from the body over a period of time. This resorption allows the return of natural movement and function of the artery, a result not attainable with permanent metal stents. The Company's initial product, the Fantom® scaffold, has been designed to offer an ideal balance of thinness and strength and distinct ease-of-use features including complete scaffold visibility under x-ray, expansion with one continuous inflation, and no procedural time limitations. REVA will require successful clinical trial results and regulatory approval before it can commercialize Fantom or any other products.
Forward-Looking Statements
This announcement contains or may contain forward-looking statements that are based on management's beliefs, assumptions and expectations and on information currently available to management. All statements that are not statements of historical fact, including those statements that address future operating performance and events or developments that we expect or anticipate will occur in the future, are forward-looking statements, such as those statements regarding our ability to obtain regulatory approvals, timely and successfully complete our clinical trials, protect our intellectual property position, commercialize our products if and when approved, develop and commercialize new products, recruit and retain our key personnel, and estimates regarding our capital requirements and financial performance. You should not place undue reliance on forward-looking statements. Although management believes forward-looking statements are reasonable as and when made, forward-looking statements are subject to a number of risks and uncertainties that may cause our actual results to vary materially from those expressed in forward-looking statements, including the risks and uncertainties that are described in the "Risk Factors" section of our Annual Report on Form 10-K filed with the US Securities and Exchange Commission (the "SEC") on March 30, 2015, and as may be updated in our periodic reports thereafter. Any forward-looking statements in this announcement speak only as of the date when made. REVA does not assume any obligation to publicly update or revise any forward-looking statements, whether as a result of new information, future events, or otherwise.
United States	
Investor & Media Enquiries:
REVA Medical, Inc.
Cheryl Liberatore	
Director, Communications
+1 858-966-3045

Australia
Investor Enquiries:
Inteq Limited
Kim Jacobs
+61 2 9229 2700

Australia
Media Enquiries:
Buchan Consulting
Rebecca Wilson
+61 3 9866 4722