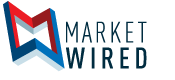 ASTRO Commends Proposed Increases for Cancer Research Support in President's 2017 Budget
Budget Request Includes $1 Billion for Cancer Moonshot Initiative and 13 Percent Increase in Biomedical Research Funding at the National Cancer Institute
/EINPresswire.com/ -- The American Society for Radiation Oncology (ASTRO) commends the proposed investment in cancer-related research announced in the Fiscal Year 2017 Budget released yesterday by the White House. ASTRO, whose members include nearly all practicing radiation oncologists in the United States, further encourages policymakers to increase levels of sustained financial support for research on cancer treatment, detection and prevention as the Cancer Moonshot Initiative matures.
The President's FY2017 budget includes requests for $5.9 billion to support biomedical research at the National Cancer Institute, an increase of $680 million (13 percent) from FY2016 levels, as well as $1 billion to accelerate progress in cancer treatment and detection through the Cancer Moonshot Initiative. Yesterday, ASTRO sent a letter to Vice President Joe Biden articulating the multiple reasons ASTRO supports the moonshot effort, including a growing need to develop and employ radiation in combination with other therapies for cancer treatment; opportunities to leverage advances in "big data" analytics; and a need to increase access to clinical trials and the latest cancer research.
"Never before have clinicians been able to induce remission in those suffering from cancer like they have today through the use of radiation therapy in combination with other treatment modalities," wrote ASTRO chair Bruce D. Minsky, MD, FASTRO in the letter. "Now is the time for siloed fields to coalesce and synergize to drive progress in leaps rather than in small increments. … To do this, the funding structure must reflect the reality that the most successful treatment will not be a single modality but rather a combination that includes radiation therapy, chemotherapy, and surgery."
In January, ASTRO pledged its support of the initiative and congratulated the President and Vice President for their dedication to improving the lives of cancer patients through an increased focus on research exploring multidisciplinary approaches to treat the disease.
ASTRO recognizes that now the difficult work of making progress toward deliverable results begins, and the Society echoes its commitment to collaboration with partners in the health care community. As the ASTRO letter to Vice President Biden concludes, "We stand ready to work together with [the Vice President] and other thought leaders in cancer research towards the shared goal of advancing the Moonshot Initiative beyond a conversation and into saving lives."
ABOUT ASTRO
ASTRO is the premier radiation oncology society in the world, with more than 10,000 members who are physicians, nurses, biologists, physicists, radiation therapists, dosimetrists and other health care professionals that specialize in treating patients with radiation therapies. As the leading organization in radiation oncology, the Society is dedicated to improving patient care through professional education and training, support for clinical practice and health policy standards, advancement of science and research, and advocacy. ASTRO publishes three medical journals, International Journal of Radiation Oncology • Biology • Physics (www.redjournal.org), Practical Radiation Oncology (www.practicalradonc.org) and Advances in Radiation Oncology (www.advancesradonc.org); developed and maintains an extensive patient website, RT Answers (www.rtanswers.org); and created the Radiation Oncology Institute (www.roinstitute.org), a nonprofit foundation to support research and education efforts around the world that enhance and confirm the critical role of radiation therapy in improving cancer treatment. To learn more about ASTRO, visit www.astro.org.
Contact information

Liz Gardner
703-286-1600
liz.gardner@astro.org

Erin L. Boyle
703-839-7336
erin.boyle@astro.org