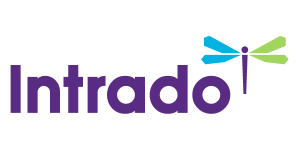 Healthways Reports Inducement Grants Under Nasdaq Listing Rule 5635(c)(4)
/EIN News/ -- NASHVILLE, Tenn., Feb. 10, 2016 (GLOBE NEWSWIRE) -- Healthways, Inc. (NASDAQ:HWAY) announced today that, on February 8, 2016, Sean Slovenski, a recognized innovator in the healthcare and well-being improvement industries, joined the Company as President, Population Health Services. Consistent with the Company's philosophy of aligning the interests of its management with those of its stockholders, on February 8, 2016, the Company granted Mr. Slovenski an award of 61,531 restricted stock units that vest in three equal annual installments beginning on the first anniversary of the grant date and an award of market stock units (MSUs) that vest on the third anniversary of the grant date.  Pursuant to the terms of the MSUs, Mr. Slovenski will be entitled to receive 110,109 shares upon achievement of a 3-year annualized total shareholder return target and may receive up to a maximum of 198,196 shares if the target is exceeded. These awards were issued to Mr. Slovenski outside of the Company's 2014 Stock Incentive Plan as inducement awards in accordance with NASDAQ Stock Market Rule 5635(c)(4).

About Healthways
Healthways is the largest independent global provider of well-being improvement solutions. Dedicated to creating a healthier world one person at a time, the Company uses the science of behavior change to produce and measure positive change in well-being for our customers, which include employers, integrated health systems, hospitals, physicians, health plans, communities and government entities. We provide highly specific and personalized support for each individual and their team of experts to optimize each participant's health and productivity and to reduce health-related costs. Results are achieved by addressing longitudinal health risks and care needs of everyone in a given population. The Company has scaled its proprietary technology infrastructure and delivery capabilities developed over 30 years and now serves approximately 68 million people on four continents. Learn more at www.healthways.com.
Contact: 
Chip Wochomurka, Investor Relations	
(615) 614-4493				
Chip.Wochomurka@healthways.com	

Cindy Wakefield, Corporate Communications
(615) 614-4862
Cindy.Wakefield@healthways.com