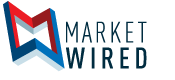 FTE Networks, Inc. Appoints Chris Ferguson to Its Board of Directors
/EINPresswire.com/ -- NAPLES, FL--(Marketwired - February 10, 2016) - FTE Networks, Inc. (OTC PINK: FTNW) ("FTE" or the "Company"), a leading networking infrastructure service solutions provider in the technology and telecommunications vertical, is pleased to announce the appointment of Chris Ferguson to the Company's Board of Directors and as Chairman of the Compensation Committee.
Chris Ferguson (47) currently serves as the Managing Director of Tern Capital Partners, LLC, a private equity investment firm founded by Mr. Ferguson in 2013. In 2010, Mr. Ferguson co-founded a company in the fiber network industry, and he served as CEO of the company until June 2013.
In addition to his duties at Tern Capital, Mr. Ferguson serves as a member of the Board of Directors for Pennsylvania Youth Theater, a non-profit children's theater based in Bethlehem, PA, and as a member of the non-profit organization Embrace Your Dreams, which teaches life skills to at risk children through golf and tennis programs. 
In August 2001, Mr. Ferguson co-founded Mercer, a provider of innovative workforce management solutions to a variety of industries including transportation and engineering, with co-founder, Michael Traina. 
Prior to founding Mercer, Mr. Ferguson and former New Jersey Governor, James J. Florio, co-founded The Florio Group, a private equity investment company. In addition, Mr. Ferguson served as Chief Financial Officer for Cabot Marsh Corporation in 1995 and remained as a director for the company until 1999. 
Mr. Ferguson has been a member of the New Jersey and Pennsylvania Bars since 1994. He graduated from Widener University School of Law in May of 1994 and received a Bachelor of Arts Degree from Villanova University in May of 1990.
"We are excited to add a very talented leader like Chris to our board of directors," said Michael Palleschi, FTE Networks Chairman and Chief Executive Officer. "Chris brings a wealth of knowledge in our industry to the table. I am confident that Chris will be a significant contributor to the Company, helping to build value for our shareholders."
About FTE Networks, Inc.
FTE Networks, Inc., and its wholly owned subsidiaries, is a leading international networking infrastructure service solutions company. We design, build, and support telecommunications and technology systems and infrastructure services for Fortune 500 companies operating four (4) industry segments: Data Center Infrastructure, Fiber Optics, Wireless Integration, and Surveillance & Security. FTE Networks is headquartered in Naples, Florida, with offices throughout the United States and Europe.
Forward Looking Statements
This release may contain forward-looking statements relating to the business of FTNW. All statements other than historical facts are forward-looking statements, which can be identified by the use of forward-looking terminology such as "believes," "expects" or similar expressions. These statements involve risks and uncertainties that may cause actual results to differ materially from those anticipated, believed, estimated or expected. These risks and uncertainties are described in detail in our filings with the Securities and Exchange Commission. Forward-looking statements are based on FTNW's current expectations and beliefs concerning future developments and their potential effects on FTNW. There is no assurance that future developments affecting FTNW will be those anticipated by FTNW. FTNW undertakes no obligation to publicly update or revise any forward-looking statements, whether as a result of new information, future events or otherwise, except as required under applicable securities laws.
Company Contact Details:
FTE Networks, Inc.
999 Vanderbilt Beach Rd., Suite 601
Naples, FL 23108
(877) 850-4308
Email: ir@ftenet.com

Investor Relations Contact:
Porter, LeVay & Rose
Michael Porter or Matthew Abenante
(212) 564-4700
Email: matthew@plrinvest.com