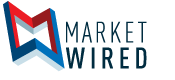 TMAC Resources Makes First Draw Under US$120 Million Senior Secured Term Facility
/EINPresswire.com/ -- TORONTO, ON--(Marketwired - February 10, 2016) - TMAC Resources Inc. (TSX: TMR) ("TMAC" or the "Company") announces that it has made its first draw in the amount of US$50 million under the credit agreement (the "Credit Agreement") entered into with a syndicate of lenders including Sprott Resource Lending Partnership (as Agent) and Morgan Stanley Capital Group Inc., in July 2015 with respect to the US$120 million senior secured term loan facility (the "Debt Facility").
Dr. Catharine Farrow, "Our surface and underground work, completed in 2015, and the detailed planning for the pre- and post-start of production period enabled us to develop an improved tactical mine development plan which we detailed in our news release issued January 14, 2016. This first draw under the Debt Facility keeps TMAC on track as we execute on this tactical plan which continues according to schedule. We thank our Lenders for their support and confidence in the TMAC team and the project. TMAC is unique in that it is already conducting underground mining and by the end of 2016, we will have had fifteen months of mine development, stope testing and mine production before we commission our processing plant at Doris. All of these factors, together with our funding, are designed to de-risk our ramp-up to full site production with what is expected to be a comfortable cushion, both operationally and financially."
The Debt Facility
The Debt Facility is for an aggregate principal amount of up to US$120 million maturing on December 31, 2018, with advances under the facility bearing interest at 8.75% per annum, compounded and payable quarterly. Until September 30, 2017, the Company will have the option to pay interest in cash or defer such interest, in which case such interest will continue to be outstanding and accrue interest at the same rate as stipulated in the Debt Facility until paid in full.
Monthly payments will equal 1/22 of the total Debt Facility outstanding as at June 30, 2017 (including any deferred interest and obligations in relation to the gold call options previously issued on July 23, 2015), and will be made beginning on July 31, 2017 and ending on November 30, 2018, with a final payment equal to the remaining amount owed under the Debt Facility on December 31, 2018. The Company can draw under the Debt Facility until June 30, 2016 (with an extension to August 30, 2016 under certain conditions), subject to a minimum amount per advance of US$20 million.
The Debt Facility is secured by a first ranking charge over all of the Company's present and subsequently acquired property, subject to certain limited exceptions, and does not require the Company to complete any gold hedging. The Company can choose to prepay the Debt Facility prior to December 31, 2018, subject to defined prepayment fees if prepayment is made before July 23, 2017.
ABOUT TMAC
TMAC holds a 100% interest in the Hope Bay Project located in Nunavut, Canada. TMAC is a fully financed, gold development company. During 2015, TMAC significantly de-risked the Hope Bay Project financially by securing equity and debt financing providing full funding for the Company to achieve its plans for production, beginning with Doris, by the end of 2016. The Company has a board of directors with depth of experience and market credibility and an exploration and development team with an extensive track record of developing high-grade, profitable underground mines.
FORWARD-LOOKING INFORMATION
This release contains "forward-looking information" within the meaning of applicable securities laws that is intended to be covered by the safe harbours created by those laws. "Forward-looking information" includes statements that use forward-looking terminology such as "may", "will", "expect", "anticipate", "believe", "continue", "potential" or the negative thereof or other variations thereof or comparable terminology. Such forward-looking information includes, without limitation, bringing the Hope Bay Project into production, beginning with Doris, by the end of 2016, the availability of funds under the Debt Facility, that the cash on hand and the drawdowns under the Debt Facility will be sufficient to fully fund the planned activities for 2016, the timing of the erection and completion of the Mill Building and fabrication, delivery and construction of the Processing Plant, and the objectives of the exploration budget.
 Forward-looking information is not a guarantee of future performance and is based upon a number of estimates and assumptions of management at the date the statements are made including, among other things, assumptions about: the ability to meet the conditions to drawdowns under the Debt Facility; the ability to raise any additional capital needed to advance the development of the Hope Bay Project to production; future prices of gold and other metal prices; the geology of the Hope Bay Project being as described in the Company's pre-feasibility study ("PFS") on The Hope Bay Project, Nunavut prepared by Roscoe Postle Associates Inc. with an effective date of March 31, 2015 filed on SEDAR; the accuracy of the mineral resource and mineral reserve estimates in the PFS; the metallurgical characteristics of the deposit being suitable for the processing plant; the successful and timely delivery under favourable weather conditions for planned sealifts; construction activities, installation and operation of the processing plant; the production costs being as estimated in the PFS; the accuracy of budgeted exploration and development costs and expenditures including costs to complete development of the infrastructure at the Hope Bay Project; the price of other commodities such as fuel; future currency exchange rates and interest rates; favourable operating conditions; political and regulatory stability; receipt of governmental approvals and permits; obtaining renewals for existing licences and permits and obtaining all other required licences and permits; compliance with all environmental laws, rules and regulations; sustained labour stability; stability in financial and capital goods markets; availability of equipment; positive relations with the Kitikmeot Inuit Association and Nunavut Tunngavik Inc. and other local groups; and, the Company's ability to operate in the harsh northern Canadian climate. Furthermore, such forward-looking information involves a variety of known and unknown risks, uncertainties and other factors which may cause the actual plans, intentions, activities, results, performance or achievements of the Company to be materially different from any future plans, intentions, activities, results, performance or achievements expressed or implied by such forward-looking information. See "Risk Factors" in the Company's prospectus dated June 26, 2015 filed on SEDAR at www.sedar.com for a discussion of these risks.
The Company cautions that the foregoing lists of important assumptions and factors are not exhaustive. Other events or circumstances could cause actual results to differ materially from those estimated or projected and expressed in, or implied by, the forward-looking information contained herein. There can be no assurance that forward-looking information will prove to be accurate as actual results and future events could differ materially from those anticipated in such information. Accordingly, investors should not place undue reliance on forward-looking information.
SOURCE TMAC Resources Inc. 
For further information please contact:

TMAC Resources Inc.

Catharine Farrow
Chief Executive Officer
416-628-0216

Ann Wilkinson
Vice President, Investor Relations
416-628-0216
www.tmacresources.com

Renmark Financial Communications Inc.
Daniel Gordon
dgordon@renmarkfinancial.com
Tel: (416) 644-2020 or (514) 939-3989
www.renmarkfinancial.com