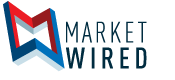 Canada's leading union launches radio ad campaign demanding fairness at Best Western Seven Oaks
/EINPresswire.com/ -- REGINA, SASKATCHEWAN -- (Marketwired) -- 02/10/16 -- Canada's leading voice for workers, the United Food and Commercial Workers (UFCW Canada), has launched a major radio ad campaign to support the hard-working men and women at the Best Western Seven Oaks Inn in Regina, Saskatchewan.
The Seven Oaks workers, who are members of UFCW Canada Local 1400, were forced out on strike by their employer last December. They have been braving the freezing winter cold for over a month to secure a fair contract that provides a living wage, fair benefits, and back pay.
The ad campaign, launched today in Regina, asks the public to support the employees at Seven Oaks by respecting their picket line and avoiding the hotel until the strike is over.
"Many of the Seven Oaks workers are your neighbours, and some have been working at Seven Oaks for more than twenty years," the ad notes. "So please don't check in at Seven Oaks Best Western."
Despite the union's willingness to negotiate, Best Western refuses to get back to the bargaining table, and the workers' requests for a living wage, fair benefits, and back pay have been flatly rejected by the company.
"Best Western is a very successful corporation that can easily afford to pay a living wage and provide fair benefits to its employees," says Norm Neault, President of UFCW Canada Local 1400. "We are asking the company to end this strike by returning to the bargaining table and negotiating a fair and just agreement as soon as possible," he adds.
To advance the call for a fair contract, the workers and their families are also asking consumers, supporters, and friends to join the campaign for fairness at Best Western Seven Oaks by sending a letter to Best Western's President and CEO, David Kong.
With the full backing of the UFCW Canada National Office and its Local Unions, the Seven Oaks workers have received strong support from local residents, various NDP candidates, the Regina & District Labour Council, and a number of other unions, and they are also being supported by a comprehensive radio, social media, and web campaign.
The striking workers' fight for fairness has also garnered local and national media coverage from CBC News, The Regina Leader-Post, Rabble, and RankAndFile.ca, among several other media outlets.
You can lend your support to the campaign for fairness at Best Western Seven Oaks by visiting ufcw.ca/bestwestern and sending a message to the company today.
Contacts:
Norm Neault
President
UFCW Canada Local 1400
306-384-5787
norm@ufcw1400.ca
www.ufcw1400.ca