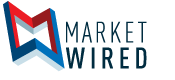 Nutroganics (NUTT) Announces Executive Changes, Strategic Discussions & Updates Financial Guidance
BETHESDA, MD--(Marketwired - February 10, 2016) - Nutroganics, Inc. (OTC PINK: NUTT) ("Nutroganics") announces that it has made some changes to its executive ranks. Juan Montano has been promoted to Plant Manager of the Company's NuStar Manufacturing subsidiary, where he has been a long tenured production and business development director. Mike Carnazzo, formerly COO of NuStar, has been terminated for cause. Angela Rataezyk has been promoted to general manager of Nutroganics' Silverbow Honey subsidiary. Mrs. Rataezyk is one of Silverbow's longest tenured employees, having been with the company for over 15 years. Matt Ferguson has departed from the Company.
Nutroganics is investigating certain improper business relationships Mr. Carnazzo appears to have had with at least one customer and their impact on the Company's business. The Company is discussing the situation with the customer and will make additional disclosures as events merit. The Company is also investigating certain other actions that Mr. Carnazzo took while he was employed by NuStar. Once the investigations are completed, the Company will announce material findings, and pursue appropriate courses of action including, but not limited to, legal action against the appropriate parties to recover the value compromised by his actions. The Company is working closely with its customers and vendors to repair the damage done by Carnazzo's actions.
Nutroganics further announces that the Company believes that its 2015 revenue totaled between $11 million and $13 million for the year. Actual 2015 results are expected to be finalized in March and will include Q4 results and may include revisions to prior results to reflect timing and collection issues on receivables. While 2015 revenue exceeded the Company's original 2015 guidance of $9.5 million issued on September 17, 2014, it falls short of the expected revenue in the Company's October 29, 2015 press release. The Company's results are due to poor Q4 performance at NuStar combined with adjustments to the Company's revenue due to bad receivables.
Nutroganics is modifying its range of expected 2016 revenue from the previous $20-22 million range to a range of $13-20 million.
Nutroganics also announces that it is pursuing discussions with multiple parties regarding potential strategic relationships, including potential mergers and/or reverse mergers. The Company believes that it can better leverage its productive capacity, better serve its customer base, and achieve better liquidity for shareholders as part of a larger Company.
Commenting on the announcements, David Sackler, CEO of Nutroganics said, "We are very disappointed with the breach of fiduciary duty committed by Mike Carnazzo and the actions of at least one of our customers. The purposeful actions translated into our poor Q4 performance. We remain committed, however, to making 2016 an even better year for Nutroganics as we rebuild on a foundation of honesty and trust. We are intent on maximizing shareholder value and the growth of the business. To that end, we have won numerous new contracts within the last few weeks as clients see a new openness and attitude as a result of Mr. Carnazzo's removal: a mindset of serving all our clients well, not just a few with preferential access."
Sackler further states, "We have brought in a significant supply chain partner to work with us on our powders business and are expecting a robust business with them. We raised over $200,000 for new equipment and inventory needs. The promotions of Juan and Angela to positions of responsibility within the Company have been seamless as a result of their experience and daily, direct involvement with the inner workings of the organization, the customer and vendor base, and the maturation of their skill sets over the years. Both have significant capability to help the growth of Nutroganics. We look forward to their continued success with the Company."
About Nutroganics:
Nutroganics, Inc. acquires and grows revenue-generating businesses operating in the healthy lifestyle marketplace, and seeks to capitalize on synergies from manufacturing through distribution. Nutroganics owns Silverbow Honey Company, a producer and packager of honey products founded in 1945 and based in Moses Lake, Washington and NuStar Manufacturing, LLC, a Utah based packager of nutritional products and supplements.
/EINPresswire.com/ -- For more information, contact David Sackler at dsackler@nutroganics.com or (240) 223-1000, and/or Rich Kaiser, Investor Relations, YES INTERNATIONAL, rich@yesinternational.com, 757-306-6090, www.nutroganics.com.
Forward-Looking Statements:
This release may contain forward-looking statements, which involve known and unknown risks, uncertainties, and other factors, which may cause Nutroganics' actual results, performance, or achievements to be materially different from actual future results expressed or implied by the forward-looking statements. Specifically, Nutroganics' working capital was negatively affected by the actions of Mike Carnazzo and the Company's 2015 Q4 performance; therefore, the risks which result from lower working capital are heightened. Management undertakes no obligation to update any forward-looking statements after the date of such statements.
Contact:

David Sackler
240-223-1000
Email contact


Rich Kaiser
757-306-6090
Email contact