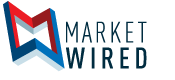 Sandoz Canada Expands Its Cancer Medication Portfolio With the Launch of (PR)Oxaliplatin Injection
BOUCHERVILLE, QC--(Marketwired - February 04, 2016) -  Sandoz Canada Inc., a Novartis company, continues to expand its cancer medication portfolio with the recent launch of PrOxaliplatin Injection, which is given along with other medicines to treat advanced colon cancer.
PrOxaliplatin Injection is a generic equivalent to PrEloxatin*. It belongs to a group of medicines called antineoplastics that helps inhibit the replication process of cancer cells.
"This latest product launch demonstrates that Sandoz Canada is becoming an important player in the field of generic cancer medications," says Michel Robidoux, President and General Manager of Sandoz Canada.
In combination with infusional 5-fluorouracil/leucovorin (5-FU/LV), PrOxaliplatin Injection is indicated for adjuvant treatment of patients with stage III (Dukes' C) colon cancer after a complete resection of the primary tumour. In addition, it is also indicated for the treatment of patients with metastatic colorectal cancer.
Each vial contains 100 mg, 150 mg or 200 mg of oxaliplatin as a sterile, preservative free, aqueous solution at a concentration of 5 mg/mL.
The launch of PrOxaliplatin Injection is an integral part of our overall strategy for addressing global access challenges that combines our broad portfolio of off-patent, added value medicines with novel services and corporate responsibility programs to improve access to medicines, medical information and medical capacity building.
The company's other cancer drugs include methotrexate, cisplatin, topotecan, gemcitabine, paclitaxel, doxorubicin, etoposide, letrozole, anastrozole, 5-FU, and other related products such as ondansetron and zoledronic acid-Z.
/EINPresswire.com/ -- *Eloxatin is a registered trademark of Sanofi.
Disclaimer
The foregoing release contains forward-looking statements that can be identified by terminology such as "new", or similar expressions, or by express or implied discussions regarding potential new indications or labeling for Sandoz PrOxaliplatin Injection or regarding potential future revenues from Sandoz PrOxaliplatin Injection. You should not place undue reliance on these statements. Such forward-looking statements reflect the current views of management regarding future events, and involve known and unknown risks, uncertainties and other factors that may cause actual results with Sandoz PrOxaliplatin Injection to be materially different from any future results, performance or achievements expressed or implied by such statements. There can be no guarantee that Sandoz PrOxaliplatin Injection will achieve any particular levels of revenue in the future. In particular, management's expectations regarding Sandoz PrOxaliplatin Injection could be affected by, among other things, new clinical data or additional analysis of existing data, unexpected regulatory actions or delays or government regulation generally; uncertainties regarding actual or potential legal proceedings, including, among others, intellectual property disputes or other legal efforts to prevent or limit Sandoz from selling Sandoz PrOxaliplatin Injection, and the uncertain outcome of any such litigation; the particular prescribing preferences of physicians and patients; competition in general; government, industry and general public pricing pressures; unexpected manufacturing difficulties or delays; the impact that the foregoing factors could have on the values attributed to the Novartis Group's assets and liabilities as recorded in the Group's consolidated balance sheet, and other risks and factors referred to in Novartis AG's current Form 20-F on file with the US Securities and Exchange Commission. Should one or more of these risks or uncertainties materialize, or should underlying assumptions prove incorrect, actual results may vary materially from those anticipated, believed, estimated or expected. Sandoz is providing the information in this press release as of this date and does not undertake any obligation to update any forward-looking statements contained in this press release as a result of new information, future events or otherwise.
About Sandoz
Sandoz, a Novartis company, is a global leader in generic pharmaceuticals and biosimilars, driving sustainable access to high-quality healthcare. Sandoz supplies a broad range of affordable, primarily off-patent products to patients and customers around the globe. The Sandoz portfolio comprises approximately 1,100 molecules, which accounted for 2015 sales of USD 9.2 billion. Sandoz is headquartered in Holzkirchen, in Germany's Greater Munich area. The company holds leading global positions in biosimilars as well as in generic anti-infectives, ophthalmics and transplantation medicines.
For further information:

Sandoz Canada
Annick Lambert 
+1 450 641 4903 ext. 2964 
annick.lambert@sandoz.com

Sandoz Global Communications
Chris Lewis
+49 8024 476 1906
chris.lewis@sandoz.com