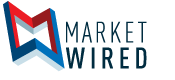 Abba Medix Group Inc. Announces Warrant Extension
/EINPresswire.com/ -- TORONTO, ONTARIO -- (Marketwired) -- 01/26/16 -- Abba Medix Group Inc. (the "Company" or "Abba") (CSE: ABA) is pleased to announce that it has received approval from the Canadian Securities Exchange to extend the expiry term of 5,487,723 common share purchase warrants (the "Warrants") issued as a part of its 2015 reverse take-over transaction. This amendment represents the first amendment made to the Warrants.
The original expiry date of the Warrants was March 13, 2016. The new expiry date of the Warrants is March 13, 2018. All other terms and conditions of the Warrants remain unchanged. The Company will deliver a notice reflecting the amended expiry date to the registered holders of the Warrants.
About Abba Medix Group Inc.
Abba Medix Group Inc. (CSE: ABA) is the parent company of Abba Medix Corp.; a company committed to becoming a purveyor of fine medical cannabis in Canada. In compliance with Health Canada's regulations, the Company's goal is to become a marketplace leader through strategic partnerships, mergers, and acquisitions to create a fully integrated medical cannabis marketplace. Abba's mission is to find, acquire or create joint venture opportunities in patient focused medical cannabis related companies, products, organizational events, sponsorships, educational training, and research and development within medical cannabis sector. For more information please visit www.abbamedix.com.
Contacts:
Ray Ahmad Rasouli
Chief Executive Officer
Abba Medix Group Inc.
Tel: (905) 492-9420



EIN Presswire does not exercise editorial control over third-party content provided, uploaded, published, or distributed by users of EIN Presswire. We are a distributor, not a publisher, of 3rd party content. Such content may contain the views, opinions, statements, offers, and other material of the respective users, suppliers, participants, or authors.