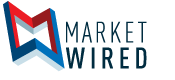 DXI Energy Retires All Commercial Bank Credit
Original 2011 Loan Facility of C$7mm Paid Off in Full
/EINPresswire.com/ -- VANCOUVER, BRITISH COLUMBIA -- (Marketwired) -- 01/25/16 -- DXI Energy Inc. (TSX: DXI)(NYSE MKT: DXI) ("DXI" or the "Company"), an upstream oil and gas exploration and production company operating in Colorado's Piceance Basin and the Peace River Arch region in British Columbia, today announced that it has eliminated its longstanding bank debt and retired its credit facility with a Canadian chartered bank, complete with return of all collateral and annulment of restrictive contract requirements.
As previously reported, DXI had a balance of C$902,000 as of September 30, 2015. The Company originated the C$7 MM facility in 2011 with recent more restrictive amendments and associated renewals on November 24, 2014, March 16, 2015 and July 6, 2015. With the retirement of this facility, DXI is no longer subject to the restrictive collateral and ratio requirements currently being imposed by the commercial banking industry in the energy sector.
"We are pleased to retire this bank facility as this demonstrates our commitment to eliminating capital encumbrances and increasing corporate flexibility. During these challenging markets, we remain focused on securing opportunistic bolt-on producing assets to supplement our production profiles associated with successful projects in the Piceance Basin and the Peace River Arch. The selective addition of production and desirable reserves, financed using more flexible non-arms length capital will help us build a stronger foundation supporting both growth & transactional outcomes," stated Robert Hodgkinson, CEO.
On January 19, 2016 DXI Energy received a letter from NYSE MKT LLC ("NYSE MKT" or the "Exchange") stating that it is not in compliance with the continued listing standards as set forth in Section 1003 of the NYSE MKT Company Guide (the "Company Guide") as it pertains to the low price of its securities. In order to maintain its listing, the Company must address how it intends to regain compliance by July 19, 2016. If the plan is accepted, the Company may be able to continue its listing but will be subject to periodic reviews by the Exchange. If the plan is not accepted or if it is accepted but the Company is not in compliance with the continued listing standards by July 19, 2016, or if the Company does not make progress consistent with the plan, the Exchange may initiate delisting procedures as appropriate.
The Company's management is pursuing options to eliminate any perceived deficiency, intends to submit a compliance plan on or before the deadline set by the Exchange and reminds all stakeholders that the listing of its common shares on the TSX is in no way affected.
About DXI ENERGY INC.
DXI Energy Inc. is an upstream oil and natural gas exploration and production company operating projects in Colorado's Piceance Basin (39,998 net acres) and the Peace River Arch region in British Columbia (14,444 net acres). DXI Energy Inc. maintains offices in Calgary and Vancouver, Canada. The company is publicly traded on the New York Stock Exchange Amex (NYSE MKT: DXI) and Toronto Stock Exchange (DXI).
Statements Regarding Forward-Looking Information: This news release contains statements about the Company's satisfaction of the listing requirements of the NYSE MKT and continued listed on the NYSE MKT, which constitute "forward-looking statements" or "forward-looking information" within the meaning of applicable securities legislation. Forward-looking statements are based on current expectations, estimates and projections that involve a number of risks, uncertainties and other factors that could cause actual results to differ materially from those anticipated by DXI Energy and described in the forward-looking statements. These risks, uncertainties and other factors include, but are not limited to, adverse general economic conditions, general stock market volatility, operating hazards, drilling risks, inherent uncertainties in interpreting engineering and geologic data, competition, reduced availability of drilling and other well services, fluctuations in oil and gas prices and prices for drilling and other well services, government regulation and foreign political risks, fluctuations in the exchange rate between Canadian and US dollars and other currencies, as well as other risks commonly associated with the exploration and development of oil and gas properties. Additional information on these and other factors, which could affect DXI Energy Inc.'s operations, financial results or stock price, are included in DXI Energy Inc.'s reports on file with Canadian and United States securities regulatory authorities. We assume no obligation to update forward-looking statements should circumstances or management's estimates or opinions change unless otherwise required under securities law.
The TSX does not accept responsibility for the adequacy or accuracy of this news release.
Follow DXI Energy's latest developments on Facebook (www.facebook.com/dxienergy) and Twitter (@dxienergy).
Contacts:
DXI Energy Inc.
Robert L. Hodgkinson
Chairman & CEO
604-638-5055
investor@dxienergy.com

DXI Energy Inc.
Craig Allison
Investor Relations - New York
914-882-0960
callison@dxienergy.com