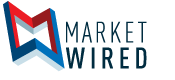 Morocco Hosts Conference on Protecting Religious Minorities in Muslim Countries
First Major Effort in Muslim World Since 7th Century
/EINPresswire.com/ -- WASHINGTON, DC--(Marketwired - January 25, 2016) - A historic three-day international conference on the future of pluralism in the Muslim world opened today in Marrakesh, attended by hundreds of scholars, religious leaders and clergy representing a broad range of religions and schools of thought within Islam, along with government officials from around the world. The Rights of Religious Minorities in Predominantly Muslim Majority Communities: Legal Framework and a Call to Action conference is hosted by the government of Morocco and the Forum for Promoting Peace in Muslim Societies, under the high patronage of King Mohammed VI.
Religion News Service reports that Christian, Jewish, Hindu and Sikh clergy will participate in the conference alongside more than 300 religious and political leaders from Muslim-majority countries -- including Egypt, Turkey, Iraq, Pakistan and Iran.
From the US, Cardinal Theodore McCarrick, retired archbishop of Washington, D.C., and Rabbi Burt Visotzky of the Jewish Theological Seminary in New York, are expected to attend. And from the State Department, Acting Special Envoy to the Organization of Islamic Cooperation (OIC) Arsalan Suleman and Special Advisor for Religious Minorities in the Near East and South/Central Asia Knox Thames will participate.
The conference aims to produce a new declaration on the rights of religious minorities in Muslim countries, putting the 622 C.E. Charter of Medina -- the Muslim world's first constitution, which spelled out the rights of minorities in Islamic law -- within the context of contemporary views of human and religious rights as well as international treaties.
"The need to protect religious minorities is especially urgent in these turbulent times," said former US Ambassador to Morocco Edward M. Gabriel. "And Morocco's long history of peaceful coexistence among its Muslims, Jews and Christians, and the freedom of worship enshrined in its constitution make it the ideal setting for the conference's important work."
Adopted by referendum in 2011, the Moroccan constitution states that the country's unity "is forged by the convergence of its Arab-Islamist, Berber and Saharan-Hassanic components, nourished and enriched by its African, Andalusian, Hebraic and Mediterranean influences," and emphasizes Morocco's attachment "to the values of openness, of moderation, of tolerance and of dialogue for mutual understanding between all the cultures and the civilizations of the world."
The Moroccan American Center for Policy (MACP) is a non-profit organization whose principal mission is to inform opinion makers, government officials, and interested publics in the United States about political and social developments in Morocco and the role being played by the Kingdom of Morocco in broader strategic developments in North Africa, the Mediterranean, and the Middle East.
This material is distributed by the Moroccan American Center for Policy on behalf of the Government of Morocco. Additional information is available at the Department of Justice in Washington, DC.
CONTACT:
Jordana Merran
202.470.2049
jmerran@moroccanamericancenter.com