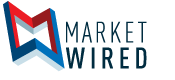 Australian Company Revolutionizes Manscaping
VITAMAN Releases Product Line on Amazon.com
/EINPresswire.com/ -- BOCA RATON, FL--(Marketwired - January 25, 2016) - VITAMAN, an Australian company that manufactures a comprehensive range of all-natural men's haircare and skincare products, is now distributing its revolutionary skincare and haircare "supplements" from down under to customers on the world's leading online store, Amazon.com.
Issues like thinning hair, razor burn, oily and itchy scalp, ingrown hairs, dry skin, dark circles, wrinkles, 5 o'clock shadows, and acne are conditions that VITAMAN products treat -- with proven, award-winning results, too.
"We are pleased to make our range of products available for purchase on Amazon.com," said VITAMAN founder and resident Sydney-sider, Clare Matthews. "This partnership with Amazon will open up an enormous market for us while allowing more people to leverage the natural power of the skincare and haircare products we produce."
From the country's harsh deserts to its nutrient-rich rainforests to its calming and soothing oceans, the powerful ingredients found naturally in Australia's wild and rugged "Outback Pharmacy" are at the core of every VITAMAN product.
VITAMAN products are made with only the purest, true-to-nature extracts. The cellular integrity of each ingredient is maintained to the highest standard, helping to make every VITAMAN product naturally potent and effective.
"VITAMAN was born from a desire to address the grooming needs of Australia's diverse assortment of men, using only Australia's finest ingredients. Now the rest of the world can reap the benefits of these beneficial natural resources from Australia through our new partnership with Amazon.com," Matthews said.
Lotions and aftershave balms make the morning ritual of shaving fun for men. Their after shave balm with organic aloe vera and calming chamomile available for purchase on Amazon, is healing and anti-irritant and it can be applied on minor burns, sunburn, rashes, insect bites, allergy rashes, waxed skin and/or after laser treatment.
For more information about VITAMAN and to view the entire product line, visit www.vitaman.com.au.
Please direct inquiries to:
Alex Press
321-614-4293
apress@inhealthmedia.com