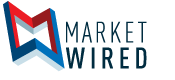 Is a Mommy Makeover Right for Me?
/EINPresswire.com/ -- ROCKVILLE, MD -- (Marketwired) -- 01/25/16 -- The joy of motherhood is real. So are the aftereffects on your body. Pregnancy, birth and breastfeeding all can leave changes, especially noticeable on your stomach and breasts. Not all these effects can be fixed with diet and exercise.
A mommy makeover is cosmetic surgery that addresses the concerns of moms and let them reclaim their bodies. These cosmetic surgery procedures typically include breast lift with breast augmentation and tummy tuck of the abdomen can help you look and feel more like your old self, pre-childbirth.
What Can a Mommy Makeover Do for You?
If the skin on your abdomen is stretched, a mommy makeover is a good choice for you. If your tummy muscles are separated, a makeover can help. If you breasts look deflated, this procedure can give them a boost. If your breasts are droopy, it can provide shape and uplift. If you are left with pockets of fat that won't budge, it will sculpt and contour.
When you get a mommy makeover from Dr. Tattelbaum, the entire procedure is custom fitted to your needs and preferences. It often includes:
Breast lift
Breast augmentation
Liposuction, especially around the thighs, hips and buttocks
Tummy tuck
During your consultation, Dr. Tattelbaum will listen to your aims are for the mommy makeover. He will tell you what you can expect and what cosmetic surgery can do for you. He will listen to your concerns and answer all your questions.
The best results are usually experienced by women who have given birth at least six months before the procedure. It is most effective for moms who have completed their families. More pregnancies can have an impact on the results of the procedures. Surgery is best for women who don't smoke and are in good health.
What Happens During a Mommy Makeover?
The specifics of each mommy makeover depend on what procedures you and the doctor decide on. During your preliminary consultation, Dr. Tattelbaum will discuss your options and what type of results you can look forward to.
He will go into detail about what he will do during surgery, how you will feel and what the recovery process is like.
What Can You Expect after a Mommy Makeover?
After every type of surgery, the patient will experience a certain amount of discomfort. Dr. Tattelbaum will prescribe medication that manages the pain.
Healing time varies from person to person, but you can expect to see results within weeks. The final results take about four to six months after the mommy makeover.
Trust an Expert
Adam G. Tattelbaum, M.D., is board certified plastic surgeon in Maryland with both the American Board of Plastic Surgery and the American Board of Surgery. Commended as one of "America's Top Surgeons" by the Consumer Research Council of America, he has been listed in Washingtonian Magazine repeatedly as of the area's most respected plastic surgeons.
He graduated from the University of Pennsylvania, attended Columbia College of Physicians and Surgeons, was Chief Resident at Mount Sinai Medical Center and completed his training as a plastic surgeon at both Georgetown University and Harvard University.
Dr. Tattelbaum serves patients in several areas in Maryland. He has three offices, in McLean, VA, Annapolis, MD, and Rockville, MD.
Image Available: http://www2.marketwire.com/mw/frame_mw?attachid=2954575
Image Available: http://www2.marketwire.com/mw/frame_mw?attachid=2954577

Contact:
A.T. Cosmetics
www.atcosmetics.com
Email Contact
301-656-6398

Media:
www.internetmarketingguyz.com
Email Contact