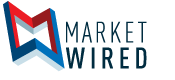 Pizza Patron's Secret Weapon: Stores Are 'Fresh Dough Factories'
/EINPresswire.com/ -- DALLAS, TX -- (Marketwired) -- 01/25/16 -- For nearly 30 years, Pizza Patrón has pledged 'Más Pizza. Menos Dinero.®' to its customers. At the heart of that promise, is the chain's fanatical commitment to making fresh, quality dough every day at each restaurant.
Company executives say the foundation of any great pizza is a bread-like shell, proofed and baked to perfection. And, they admit, the best recipes rely heavily on the correct execution of just a few simple ingredients like flour, water, salt and yeast.
"Over the years, our brand has gained notoriety over a number of very disruptive promotions that generated massive news coverage, and boosted sales," said Andrew Gamm, Pizza Patrón executive vice president. "Having said that, we completely understand that repeat business is not built on advertising or promotions, it only happens when customers have a consistently favorable experience with our food and service."
Gamm says each one of their restaurants is essentially a 'fresh dough factory.' All of the raw ingredients are delivered through the back door, and then manufactured by hand into high quality pizzas that are baked fresh for each customer. Gamm lists the three critical components that make Pizza Patrón's crust taste so good:
1. Golden Crunchy Crust:
The best bread features a crispy crust that combines with a tender, springy crumb. When baked correctly, you hear the distinctive 'crunch' of the shell as the pizza knife cuts the pie into slices.
2. Wild Cell Structure:
You can recognize quality bread by examining its crumb, or interior. Perfect bread contains an intricate cell structure of irregularly patterned holes ranging in size from small to somewhat gaping.
3. Wholesome Grainy Flavor:
All great breads are naturally fermented to their peak state of proofing and flavor. The goal is to retain just a hint of sour that brings out the rich and complex essence of the grain.
About Pizza Patrón
Since 1986, Pizza Patrón has been committed to making its promise of "Más Pizza. Menos Dinero.®" a reality for every customer. From the beginning, the brand has been recognized for its 'fresh-dough' pizza, its low prices and its trademark "friendly, bicultural service." In 2007, the company drew international media attention with its PIZZA POR PESOS® program when it began accepting Mexican Pesos at all of its restaurants. In 2012, the company's PIZZA POR FAVOR™ promotion that gave free pizzas to anyone who ordered in Spanish sparked international news coverage and lively debate throughout the U.S. Today, Pizza Patrón is the leading Mexican pizza brand in the U.S. and remains dedicated to bringing its unique experience to life with every pizza made, and in every community it serves.
Website - www.pizzapatron.com
Facebook - http://www.facebook.com/pizzapatron
Twitter - http://www.twitter.com/pizzapatron
Image Available: http://www2.marketwire.com/mw/frame_mw?attachid=2954486

Contact:
Sandy Bell
Phone 972-800-1745
Email Contact