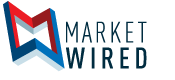 OSF Global Services Completes Two Milestones for Urban Decay's Asian Market Penetration
L'Oreal Beauty Brand Successfully Launches Ecommerce, Marketing Websites in APAC Region
/EINPresswire.com/ -- QUEBEC CITY, QC--(Marketwired - January 25, 2016) - Ecommerce solutions provider OSF Global Services announced today the successful launch of their first two Asian websites -- ecommerce in Korea, and marketing in Hong Kong -- for L'Oréal cosmetics brand, Urban Decay.
Urban Decay Hong Kong is a brand new implementation available in both English and Chinese, which focuses on tools specifically designed to influence customer behavior through added-value care routines. The Korean website integrates ecommerce capabilities that allow visitors to purchase the L'Oréal brand's products online.
As Urban Decay's objective was attaining a global presence by localizing content for each specific market, they selected OSF Global Services and their Asian partner, Bluecom, to help them position themselves as a relevant brand in APAC. According to Justin Boettcher, Director, International Digital Development at L'Oréal, "OSF perfectly understands the many layers of globalization: they create a global repository, then enable each country to launch a unique flagship while making sure that this new localized site remains aligned with our brand identity."
Integrated in a larger context of international expansion, this initiative opens doors for Urban Decay Asian customers, who not only enjoy the capability to easily acquire products but also discover the brand through tutorials, blogger partnerships and other content-related assets localized according to the particularities of the region.
Urban Decay's ecommerce site in Korea was released in production on October 18, 2015. Urban Decay Hong Kong was launched on September 15 of the same year. More Urban Decay websites will launch in APAC as part of a huge roll-out planned for 2016.
About OSF Global Services
For over a decade, OSF Global Services has established itself as a trusted cloud technology consultant and technology integrator, enabling companies to succeed over the greatest challenges in the world's rapidly changing business environment. With expertise in cloud and mobile application development, enterprise CRM solutions, leading ecommerce platforms and integrated content management solutions, we work closely with your staff to understand your business requirements, develop customized technologies and seamlessly integrate them with your core applications. For more information about the company's services and expertise, or to speak with a solutions specialist, please visit www.osf-global.com.
All trademarks and trade names mentioned herein are the properties of their respective holders and hereby acknowledged.
Contact:
OSF Global Services
pr@osf-global.com
1-(888)-548-4344