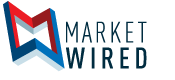 Wyoming Posts First Industrial Job Loss Since 2010
EVANSTON, IL--(Marketwired - January 25, 2016) - Manufacturing employment in Wyoming declined over the past year, reports the 2016 Wyoming Manufacturers Directory®, an industrial database and directory published by Manufacturers' News, Inc. (MNI) Evanston, IL. According to MNI's database of manufacturers, Wyoming lost 1,201 industrial jobs from November 2014 to November 2015, or 3.4%.
/EINPresswire.com/ -- Manufacturers' News reports Wyoming is now home to 1,107 manufacturers employing 34,053 workers. This year's loss was the first for the state in several years, says MNI, after industrial employment shot up 10% between November 2010 and November 2014.
Job losses in the state's oil/gas extraction industry accounted for a majority of the decline, with employment falling 8.4% in that sector. Oil/gas extraction ranks first in the state for industrial jobs, employing 10,804.
For the full report click here or visit http://www.mni.net/news
"With plummeting natural gas prices, employment growth in Wyoming's oil and gas sector continues to decline," says Tom Dubin, President of the Evanston, IL-based publishing company, which has been surveying industry since 1912. "However, several companies, especially those in the firearms/ammunition industry, are beginning to take advantage of the state's business-friendly environment and top-notch infrastructure."
Continued growth in the Wyoming's firearms and ammunition industry remains a bright spot for the state, reports MNI, with Magpul opening a firearms accessory plant in Cheyenne, as well as Maverick Ammunition and HiViz Shooting Systems establishing facilities in Laramie.
Coal mining accounts for the second-most industrial jobs in the state, and also posted a loss, down 1.1% over the year to its current level of 6,438 jobs. Employment in the state's industrial machinery sector dropped 3.7%, with the third-ranked industry now employing 3,888.
Industrial jobs in Gillette fell 4.7% over the year, reports MNI, with the city home to the most manufacturing jobs in the state, numbering 7,132. Other cities posting declines included Capser, down 4.7%, and Rock Springs, down 2.8%. 
Established in 1912, Manufacturers' News, Inc. is the nation's oldest and largest publisher of industrial information. MNI offers a variety of tailored solutions to help customers connect with 430,000 manufacturers and suppliers. MNI's industrial database subscription service EZ Select (www.ezselect.com) allows users to tap into a live interactive database of manufacturers, while its industrial search engine IndustryNet (www.industrynet.com) connects buyers and suppliers and allows users to view profiles and obtain competitive quotes. For more information, contact Manufacturers' News, Inc. 847-864-7000. http://www.mni.net
Contact:
Jennifer Ratcliff
Manufacturers' News, Inc.
(847) 864-9440 ext. 241
jratcliff@manufacturersnews.com