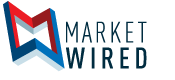 Pershimco Announces Shareholder Meeting Results
/EINPresswire.com/ -- ROUYN-NORANDA, QUEBEC -- (Marketwired) -- 01/25/16 -- Pershimco Resources Inc. (the "Company" or "Pershimco") (TSX VENTURE: PRO)(FRANKFURT: BIZ) wishes to provide an update on the results of its Annual and Special Meeting of Shareholders, held on January 25, 2016 in Montreal.
Once again this year, several shareholders participated in the election process, strongly demonstrating the commitment of the Company's shareholders. At the meeting, shareholders approved with a majority the appointment of the auditors, Deloitte s.e.n.c.r.l., as well as the election of members of the Company's Board of directors, consisting of Alain Bureau, Roger Bureau, Claude Arcand, Robert Bryce, Angelina Mehta and Jean Robitaille. The shareholders have also approved the modification of the corporate name of the Company to add its English version, "Pershimco Resources Inc.".
About Pershimco Resources Inc.
Pershimco Resources Inc. (TSX VENTURE: PRO)(FRANKFURT: BIZ) is a mineral exploration and development company with a nearterm gold oxide production scenario and a copper-gold porphyry target at its 100%-owned Cerro Quema Project in Panama. Cerro Quema's concession boasts paved road access, no indigenous groups and the most favorable climate in the country. Additionally, the Cerro Quema Project has proven to have significant exploration upside with resource expansion potential in over 12 oxide targets identified along a 17km trend as well as porphyry indicators along a 12km strike length that highlights the potential for a nearby copper-gold porphyry system. With strong shareholder support, Pershimco aims to achieve cash flowing status in the near term to continue uncovering the value of Cerro Quema. Please refer to the Cerro Quema Project - Pre-Feasibility Study on the La Pava and Quemita Oxide Gold Deposits, available on the Company's website, and filed on SEDAR on August 22, 2014 as well as to the press release of July 8, 2014.
The Company's documents are available on www.sedar.com.
Please visit the Company's website at www.pershimco.ca.
Neither the TSX Venture Exchange nor its regulation services provider (as that term is defined in the policies of the TSX Venture Exchange) accepts responsibility for the adequacy or accuracy of this news release. Statements made in this news release that are not historical facts are "forward-looking statements" and readers are cautioned that any such statements are not guarantees of future performance, and that actual developments or results, may vary materially from those in these "forward-looking" statement.
Contacts:
Alain Bureau, P. Eng.
President and Chief Executive Officer
+1 (819) 797-2180
ressources@pershimco.ca

Elina Chow
Investor Relations
+1 (416) 845-8495
info@pershimco.ca